Friday news roundup December 4, 2020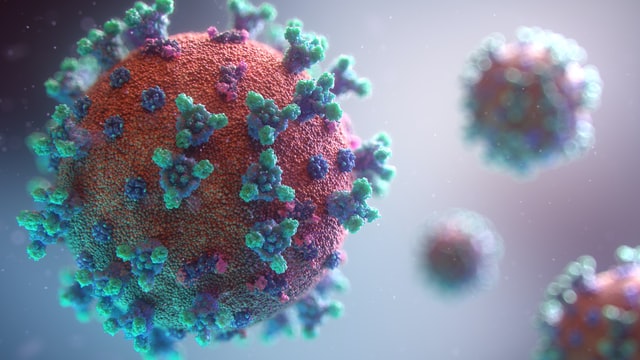 The global economy could suffer significant damage without equitable access to coronavirus vaccines, according to a new report from the Eurasia Group. The political risk analysis and consulting firm says that if lower-income countries do not have enough access to coronavirus vaccines it will badly impact the entire global economy. The WHO followed up on the report on Thursday by saying it would put decades of economic progress at risk. The Covid-19 pandemic has already affected over 64 million people globally, with at least 1.4 million people dying as a result of the virus. A third of the global deaths have occurred in Latin America and Africa has now passed two million cases. Shutdowns and quarantines have hit poor countries especially hard, as not working often means not eating. Eurasia Group says there is a clear humanitarian and ethical case for supporting the WHO's initiative to promote global collaboration on tests, treatments, and vaccines and to pool the resources required for an equitable distribution of vaccine doses.
Democratic Republic of Congo is facing the "world's largest food crisis," according to a new UN report. The report, from the UN's Food and Agriculture Organisation (FAO), reveals that nearly 22 million people in the country are facing acute food insecurity—a dramatic rise from 15.6 million in 2019. Conflict and the effects of the Covid-19 pandemic have worsened the problem by raising food prices and affecting livelihoods. An economic decline linked to currency depreciation, a fall in GDP growth, and natural hazards such as flooding have also contributed to the crisis. The situation is particularly difficult for internally displaced people and returnee migrants, says the FAO, as they are unable to resume their livelihoods when they arrive back in their areas of origin.
Bangladesh begins relocating Rohingya refugees to a flood-prone island off its coast despite human rights concerns. Rights groups have expressed opposition to Bangladesh's plan to move thousands of Rohingya refugees to Bhasan Char island, which only emerged from the sea 20 years ago and is prone to flooding. "Not one refugee should be moved until all human rights and humanitarian concerns have been resolved and genuine informed consent is assured," said Ismail Wolff, regional director of Fortify Rights, a team of human rights defenders who believe in evidence-based research. Bangladesh says transporting the refugees to Bhasan Char will ease chronic overcrowding in its other refugee camps. However, humanitarian and human rights groups say the island is flood-prone and vulnerable to frequent cyclones and the UN has not been granted permission by the government to carry out technical assessments or to visit refugees already held there.
Find more IZA World of Labor coronavirus content on our curated topics pages: National responses to Covid-19 and Covid-19—Pandemics and the labor market.