Friday news roundup August 30, 2019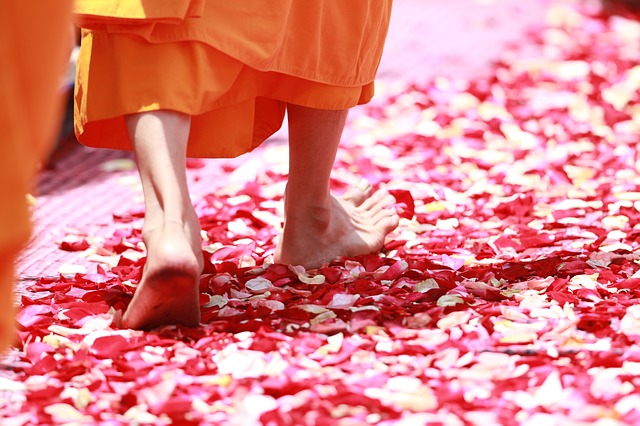 Ireland's employment rate is rising, with 45,000 more people in work in the first six months of 2019. Figures reported by the Central Statistics Office show a year-on-year rise in employment of 2%, with a record 2.3 million people in work. The latest population statistics estimate that Ireland's total population is close to reaching 5 million. Finance minister, Paschal Donohoe, said: "It's really important development particularly as our economy approaches the challenges that Brexit may bring. We have more people working in Ireland than we've ever had before." Employment increases were largest in the transportation, storage, and education industries.

Stressed workers in China are finding refuge and relaxation by studying Sanskrit with monks. In Hangzhou, China's e-commerce capital and "city of entrepreneurs," workers learn the ancient Indian language as a way to escape from their busy and stressful work lives. Jack Ma, founder of e-commerce company Alibaba, drew criticism earlier this year when he advocated the Chinese "996" work practice—working 9 a.m. to 9 p.m. six days a week. "Hangzhou is booming, but this is a quiet place, and it's so relaxing to come here and study. You're heart rate slows down," says Zhang Weifu who works as a German translator.

Filippo Grandi, the UN's High Commissioner for Refugees (UNHCR), warns that a generation of children are condemned to grow up unable to find work because of a lack of education. There are 7.1 million school-age refugee children in the world and over 50% of them are not receiving an education. The main reasons are shortages of schools, overcrowded classrooms, and a lack of teachers in host countries, finds a UNHCR report. Former Prime Minister of the UK and UN special envoy for global education, Gordon Brown, calls for urgent funding to address the "human crisis" in education provision for refugees. Just 63% of refugee children are enrolled in primary school compared to 91% non-refugee children.

German athletes have joined the fight against climate change in a new initiative "Sports for future." The group recognizes that sports, as mass events, can have a detrimental impact on the environment. "We want to stand up for securing a future worth living for our children and future generations," says the group's manifesto. Over one hundred organizations have signed it. The organization's objective is to launch campaigns that promote climate protection and increase wider understanding about sustainability.