Denmark denies renewal of temporary residency status for Syrian refugees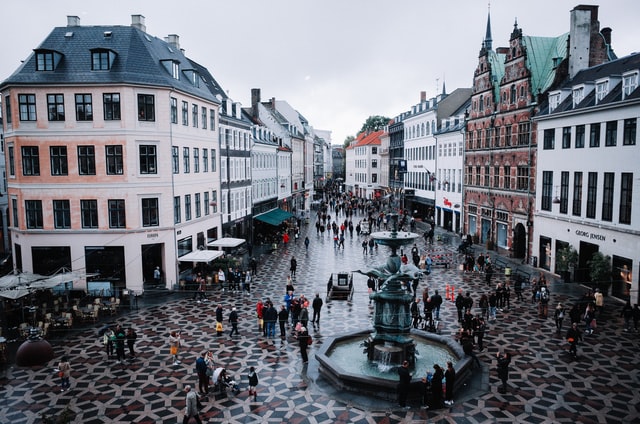 The Danish government has denied the temporary residence status of approximately 189 Syrian refugees, claiming that some parts of the war-torn country are now safe to return to.
Denmark (population 5.8 million) is home to 500,000 immigrants, 35,000 of whom are Syrian.
The Danish authorities have said the move is justified because a report suggests the security situation in some parts of Syria has "improved significantly." As a result, about 500 people originally from Damascus and its surrounding areas are being re-evaluated.
The Danish Refugee Council, however, disagrees "the absence of fighting in some areas does not mean that people can safely go back. Neither the UN nor other countries deem Damascus as safe," they stress.
Reported in the Guardian, areas under Bashar al-Assad's regime remain without basic services—water and electricity are scarce and food prices have risen 230% since the country's currency collapsed in 2020.
According to Refugees Welcome Denmark, 30 Syrians have already lost their appeals and some of the rejected applicants have been placed in a detention centre, where they are unable to work, study, or obtain proper healthcare. However, Denmark cannot currently directly deport people to Syria as it does not have diplomatic relations with the country.
The majority of the people affected seem to be women and older people as Denmark's authorities recognize Syrian male returnees risk being drafted into the military or punished for evading conscription.
Danish authorities have so far dismissed criticism of the new policies from the UN and international rights groups.
Pieter Bevelander has written about the integration of refugees into labor markets for IZA World of Labor. He writes "the number of refugees on the move … has crossed the 70 million mark ... Civil war, international conflicts, ethnic conflicts, and human rights abuses are the main causes of this movement."
But, "[o]nly a small portion of the world's refugees has managed to seek asylum in developed countries and find some kind of sanctuary," he writes.
He says the current asylum system has become controversial in Western countries, with two questions spurring a heated political debate: (i) How can potential refugees seek asylum in a humanitarian and safe way? (ii) To what extent do host societies want or are they able to welcome newcomers, offer them protection, and subsequently integrate them into society?
Bevelander says that "host countries are missing out on the potential economic gains offered by refugee immigration." He notes that this gap can fuel poverty and segregation among refugees and increase societal costs, which could reduce host countries' willingness to accept new flows of refugees into OECD countries.
"Policymakers should encourage the adoption of methods that have so far proven to be beneficial for inducing faster economic integration of immigrants; one such example is to offer early introduction assistance packages that include screening of health level and possible remedy, training in language and specific labor market aspects, and resettlement in robust labor market regions."
Find more IZA World of Labor content on migration policy.