Seven million people live on persistently low incomes in the UK, finds new report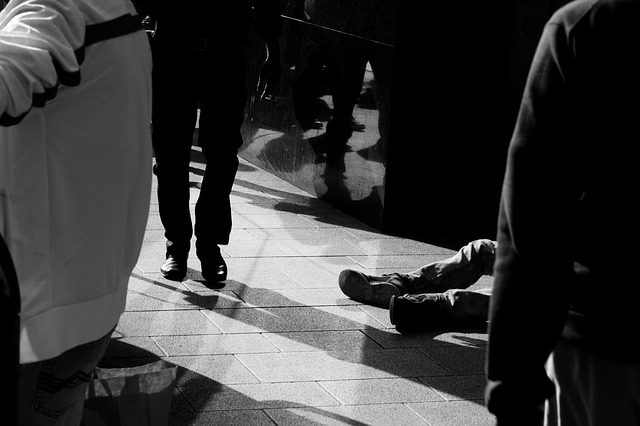 Nearly seven million people in the UK live on persistently low incomes and 4.5 million live in deep poverty, on incomes at least 50% below the official breadline, according to a new report published by the Social Metrics Commission.
In his IZA World of Labor article, Poverty persistence and poverty dynamics, Martin Biewen, writes: "Evidence suggests that unemployment, retirement, and single parenthood are closely associated with persistent poverty and that higher education tends to protect against it."
The findings of the report highlight that those most likely to experience poverty are larger families, lone parent households, and pensioners. One of the strongest predictors of being in poverty however, is disability; nearly half of all those living below the breadline are households where someone is disabled.
The Social Metrics Commission was established in 2016 to develop a new way of measuring poverty. It consists of members from across the political spectrum, including from the Institute of Fiscal Studies, the Joseph Rowntree Foundation, and the Office of the Children's Commissioner. The new method accounts for "all material sources, not just incomes," and the "inescapable costs that some families face" for example the extra costs of disability, childcare, rental and mortgage costs, and it also takes into account "the assessment of overcrowding in housing and those sleeping rough."
The report finds that 60% of households with incomes only half the poverty line had low incomes for the past three consecutive years. Therefore, those with extremely low incomes are more like to remain in poverty for a long time. Indeed, Biewen argues that there is evidence of a poverty trap, urging policy to "prevent people from falling into poverty, because once poor, the probability of being poor in the future increases."
Alison Garnham, chief executive of Child Poverty Action Group said: "No matter how you look at it, child poverty is rising and it should be an urgent priority of the new Prime Minister [Boris Johnson]." Garnham is calling for the government to scrap the two-child limit for social security payments and restore working-age benefits to their real terms level, which she argues would lift 700,000 children out of poverty.
Biewen recommends: "Policies that promote education, employment, and attachment to work will be most effective in reducing persistent poverty, along with policies that strengthen family and job stability (such as childcare subsidies)."

Read more articles about poverty, its consequences, and how to fight it