Palermo: A city shaped by migrants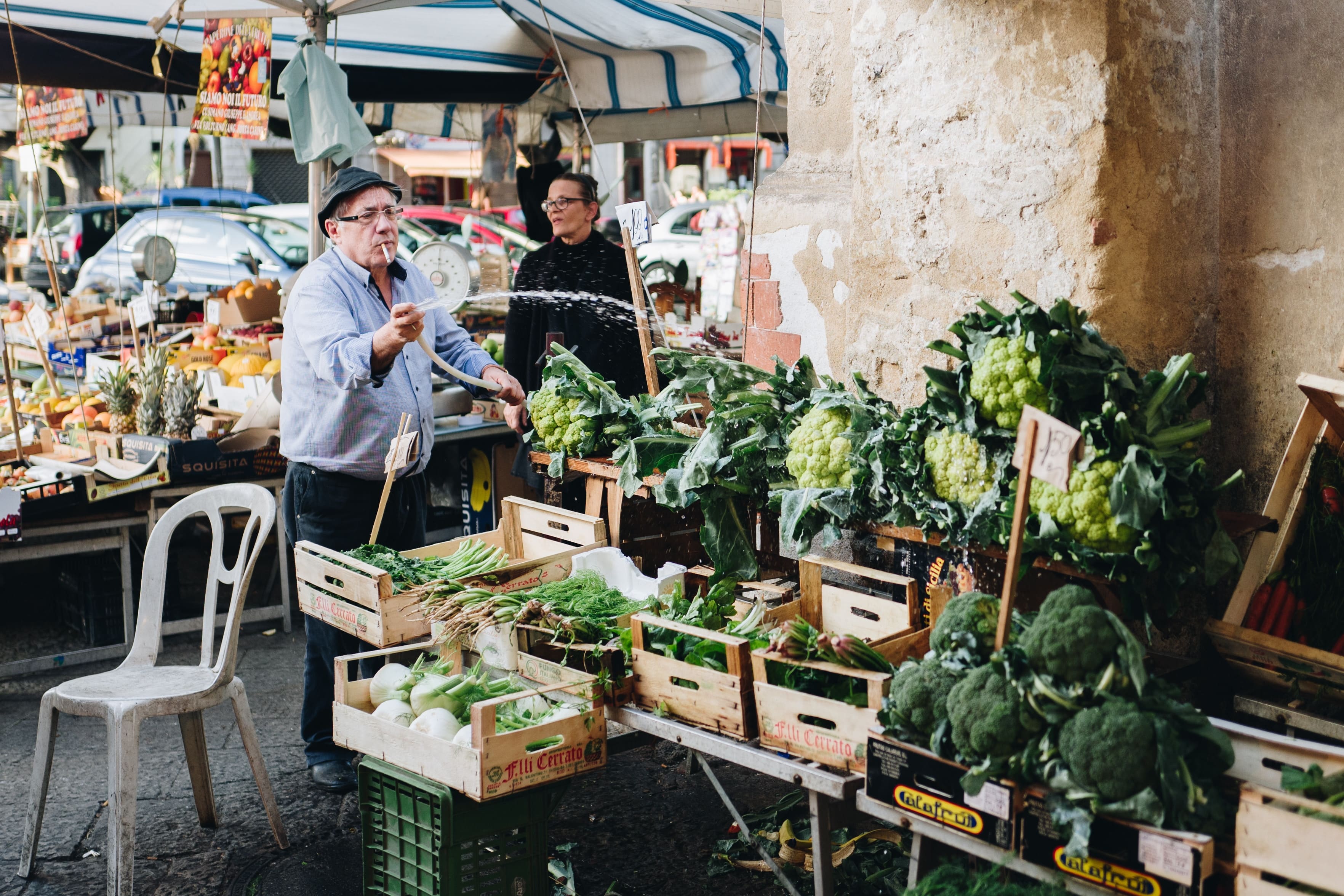 A fear of migrants, their customs, and, in some cases, the produce they sell as vendors at local markets, has propelled the rise of populism and the fame and following of Matteo Salvini—Deputy Prime Minister of Italy and far-right leader of the anti-migrant League party. Salvini firmly opposes migrants entering Italy and has repeatedly stopped ships carrying migrants from entering the country. In the run-up to this week's European Parliament elections, he has also proposed a harsher version of an existing law created to make migrant life harder. According to him, the new version of the law would crack down on the mafia "but also formalize the closure of Italy's ports to migrants rescued from the Mediterranean Sea by aid groups that [he] characterizes as allies of human smugglers."
IZA World of Labor author Klaus Zimmermann has written on the pitfalls of harsh immigration policies. In his article, he warns that governments need to be wary of overly strict border controls because "Free labor mobility is more likely to generate benefits for all sides." By restricting the movement and civil rights of migrants, there may be negative effects on their welfare. In her article, IZA World of Labor contributor Pia Orrenius writes: "While some empirical studies find that border and interior enforcement serve as significant deterrents to illegal immigration, immigration enforcement is costly and carries significant unintended consequences, such as an increase in fraudulent and falsified documents and rising border death rates as migrants undertake more dangerous crossings."
Only last Saturday the Deputy Prime Minister of Italy blocked another aid ship filled with migrants who were just off the Sicilian coast. "While I am minister, that boat will not enter an Italian port," he said in front of a rally of international populists. Having said that, natives' thoughts on migrants, especially in Palermo, a city that has adapted to multiple waves of immigration, are complicated. The same mafia that the far-right leader has promised to eradicate has been confronted by a group of Bangladeshi shopkeepers, amongst other migrants.
In the last 25 years the mafia has also been weakened due to a government crackdown. However, mafia-related activities are still occurring: in 2016, a local member of the mafia shot a Gambian migrant, Yushupha Susso, in the head, putting him in a coma. Leoluca Orlando, Palermo's mayor and an enemy of Matteo Salvini, commented that before the mafia's era of terror, "Palermo was a migrant city. Arabs and the Normans lived together."
Mohammed Fazlul Hoque, 57, who came to Palermo 24 years ago, said: "When there were no foreigners, the place was empty."

Read more articles on migration and ethnicity.