Japan's "hardworking housewives" targeted to combat the nation's labor shortage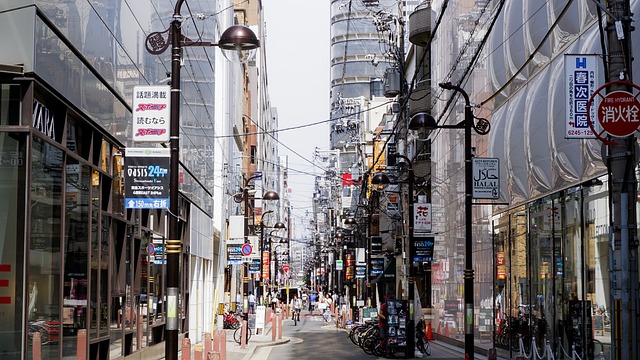 McDonald's Japan has announced its intention to launch a recruitment drive targeted specifically at Japan's housewives, promising new hires both flexibility and good growth prospects.
According to OECD data, the percentage of Japanese women in the workforce drops significantly once they enter their 30s—from 80% at age 29 to just over 71% from the ages of 30 to 39—as many women take on traditional roles of raising children and looking after the household. With a rapidly aging and shrinking population and few foreign workers, many companies in Japan's service industries are looking to this under-employed demographic to fill employment gaps, especially for part-time work.
Prime Minister Shinzo Abe's plan to revive the Japanese economy—termed "Abenomics"—includes getting more women to participate in the workforce. Since he arrived in office in 2012, the percentage of women aged 15 to 64 in the workforce has increased by more than one percentage point each year, surpassing that of the US.
While the growing participation of women in Japan's workforce is positive, compared to men, women are still more likely to take up part-time and low-paying work—Japan had the second-worst gender pay disparity among OECD countries in 2015, after South Korea.
One of the biggest issues stopping Japanese women from returning to work after having a child is the shortage of childcare facilities in the country, a problem that the Abe government has resolved to fix. Convenience store operator, 7-Eleven Japan, announced plans last month to open onsite childcare facilities in two locations in Tokyo and Hiroshima to make it easier to recruit female workers for its stores.
Anne E. Winkler has written about women's labor force participation for IZA World of Labor. She notes that "rates are largely rising across the globe, which bodes well for women, children, families, and society. However, progress is clearly very uneven, and rates have even plateaued in the US." Family-friendly policies represent one lever that can be used to increase women's participation, according to Winkler. "Father quotas seem to be an especially promising policy." However, she warns that "in selecting the mix of family policies, policymakers must be careful to recognize that the benefits of some family-friendly policies such as longer paid maternity and parental leave and the 'right to request' flexible hours may have unintended negative consequences for women's career advancement." As women continue to bear greater responsibility for care of the home and family: "Child care subsidies are one way to reduce this unequal burden, and in turn, facilitate women's labor force participation and career advancement."
In her investigation of the determinants of housework time, Leslie S. Stratton suggests that "Policy designed to reduce the gender wage gap could also reduce the gender gap in housework time. However, the gender wage gap alone cannot explain the entire gender difference in housework time. Some of the difference has been attributed to differences in social norms; more of the difference may be attributable to differences in relative productivity and preferences. Education programs that provide both boys and girls with the skills necessary to maintain a home and that discourage gendered notions of behavior could increase the efficiency of time allocation decisions. Preferences are for individuals to determine, not policymakers."
Read more articles on female labor force participation.
Contact one of our topic spokespeople.