Friday news roundup November 8, 2019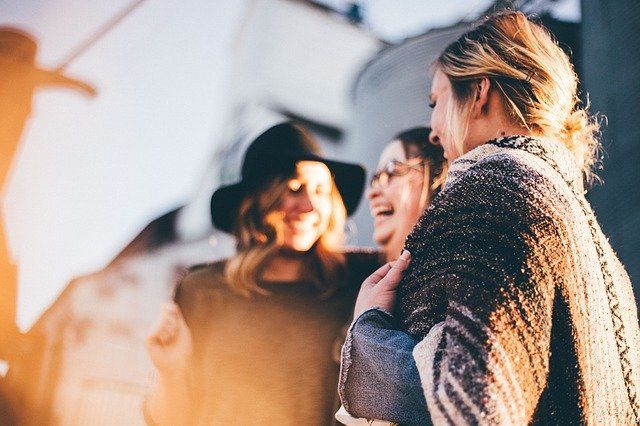 Despite social and political turbulence, Europeans are happier than ever. According to a Eurostat survey of 32 countries, Europeans are happier with their lives than they were five years ago. The most content Europeans are in Switzerland, Norway, Finland, and Austria; while the lowest levels of satisfaction were recorded in Bulgaria, Croatia, and Greece, though even here, people felt better about their lives than in 2013. Self-reported levels of satisfaction rose in all but three countries surveyed (Lithuania, Sweden, and the Netherlands). In most European countries people are living longer, enjoying greater prosperity, and experiencing better health than at any time in history. The Eurostat survey uncovered clear evidence that life satisfaction depends to a certain extent on wealth, education, and age, with older people, more educated people, and richer people reporting higher levels of happiness.
New Zealand passed a "zero carbon" bill. The new law aims to reduce the country's greenhouse gas emissions to a near-neutral level by 2050. Farmers, who bring in a large portion of foreign income, will be given some flexibility. The legislation mandates that in 40 years' time New Zealand should produce no greenhouse gases, except methane, as part of the country's commitments to the Paris Climate Accord. The government has also pledged it will plant one billion trees over ten years and ensure that the electricity grid runs entirely from renewable energy by 2035. The bill also establishes an independent Climate Change Commission to advise the government on how to achieve its targets and to produce five-yearly "carbon budgets" giving emissions targets for that period. The Minister for Climate Change James Shaw, the leader of the Green Party (which is in coalition with Prime Minister Jacinda Ardern's Labour Party) described the bill as "the centerpiece for meaningful climate change action in New Zealand."
Australia's women's and men's football teams are to be paid equally. Football Federation Australia (FFA) announced on Wednesday that women playing for the national team will earn the same as their male counterparts. Under the four-year deal, the Socceroos and Matildas will receive a 24% share of national team revenues, rising by 1% each year. "Football is the game for everyone, and this new collective bargaining agreement is another huge step toward ensuring that we live the values of equality, inclusivity and opportunity," said FFA Chairman Chris Nikou. Australia's netballers and female cricketers have also won better pay deals in recent years and earlier in 2019 many of the country's sporting chief executives expressed their support for a drive to close the pay gap between top male and female athletes and advance all aspects of women's sport.
European banks and fund managers proposed a shorter trading day. The Association for Financial Markets in Europe, a banking industry body, and UK-based Investment Association, which represents asset managers, said they were talking with major European exchanges to explore cutting the trading day by 90 minutes in a move to improve market efficiency and staff well-being. Europe has some of the longest trading hours in the world at 8.5 hours (compared with Wall Street, 6.5 hours; Asia, 6 hours). Long hours are considered a key obstacle in the recruitment of more diverse staff, in particular those with family or caring commitments. The London Stock Exchange has said it strongly supports improving diversity and workplace culture, and will consider the request in a formal consultation with members and users. However, others are concerned that a reduction in European trading hours would give an advantage to other jurisdictions.