Friday news roundup November 23, 2018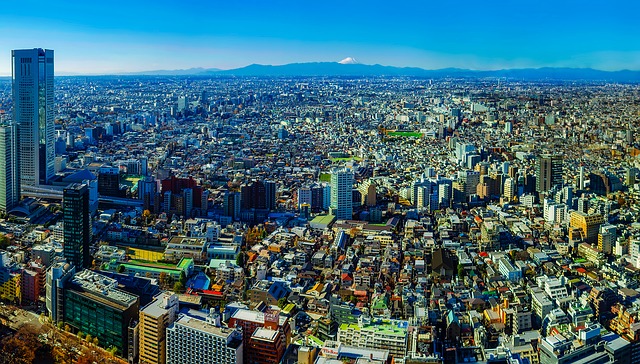 Japan could pay people as much as £21,000 to move out of Tokyo. According to a report this week from Japan's national broadcaster NHK, the government is contemplating giving as much as 3 million yen (£21,000) to people if they will relocate from the 23 wards of Tokyo and find jobs elsewhere, beginning in the next fiscal year. As Japan's overall population shrinks, the population of Tokyo and the greater metropolitan area surrounding the capital continues to rise, to the detriment of other cities. While a growing number of young Tokyo-dwellers are starting to leave urban life in the capital to move to smaller, cheaper, and quieter parts of Japan, many of Japan's top schools and companies, plus the country's vast government bureaucracy, remain concentrated in Tokyo.
A law which bans female genital mutilation was ruled unconstitutional by a US federal judge. Judge Bernard Friedman dropped several charges against a Michigan doctor accused of performing the procedure on underage girls. In his decision, Judge Friedman wrote: "Congress overstepped its bounds by legislating to prohibit [female genital mutilation]" and said it was instead a "local criminal activity" for states to figure out. FGM is performed for a variety of social, cultural, religious, and hygiene reasons around the world and is currently banned by 44 countries. The World Health Organization considers FGM a human rights violation. This week, the UK, where the practice has been illegal since 1985, pledged to give £50m ($64m) in aid money to help stop FGM in Africa by 2030.
The US president renewed his threat to close the US-Mexico border over the "migrant caravan." Donald Trump has threatened to close the whole US-Mexico border, including halting trade with Mexico, if the arrival of migrants from central America leads to disorder. Thousands of people have arrived at the border after traveling more than 4,000 km (2,500 miles) from Central America, fleeing persecution, poverty, and violence in their home countries of Honduras, Guatemala, and El Salvador. Trump has deployed about 5,800 troops to the border and said they could use lethal force if needed. US Defense Secretary James Mattis said military police at the border would in fact be unarmed and would be present to help protect border officials from potential threats.
UK companies have been warned to follow CEO pay guidelines or face investor revolts. The UK's fund management industry body, the Investment Association, has written to FTSE 350 companies warning that investors will vote down bosses' pay packages if listed firms do not follow new, tougher guidelines that aim to limit excessive executive pay packages. The guidelines, which are not legally enforceable, include provisions to prevent outsized pension contributions, and require that firms strengthen their ability to claw back performance-related pay. They are used by large shareholders as a guide when they vote at company meetings. Andrew Ninian, the IA's director of stewardship and corporate governance, said: "Companies need to demonstrate more robustly the link between pay and company performance. If they don't, they should brace themselves for more shareholder revolts in 2019."

Read more from IZA World of Labor on personnel economics and migration policy.