Friday news roundup May 22, 2020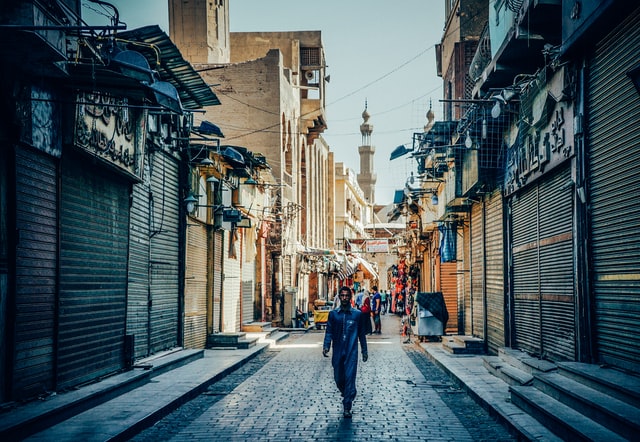 All Egyptian employees are facing a 1% coronavirus pay cut. Under a new draft law announced by the Egyptian government, from July, for a period of 12 months, every working Egyptian will face a 1% pay cut, with the elderly facing a 0.5% cut in their pensions. People with a monthly income of less than $125 (£102)—and possibly those who work in the tourism industry, which has been very badly hit by the Covid-19 pandemic—are to be exempt. The cuts are part of a range of financial measures the government is using to counteract the economic damage caused by the virus.
Younger and older people are most likely to lose out as a result of the coronavirus lockdown. According to a new a report by the Resolution Foundation think tank, wage reductions and job losses could have a permanent impact on the incomes of workers in younger and older age brackets. More than one in three 18- to 24-year-olds, and three in ten workers in their early 60s, are receiving less pay than they did at the start of the year, compared with less than a quarter of workers aged 35–49. Younger workers could potentially see a long-term reduction in their living standards, writes the foundation, while older workers risk being involuntary retired before reaching their state pension age, or not having time to make up their current earnings shortfall before retirement.
Lockdowns have triggered a dramatic fall in global carbon emissions. Daily emissions of carbon dioxide plunged 17% by early April compared with 2019 levels, according to a study published in the journal Nature Climate Change. As large sections of the global economy were brought to a near standstill by Covid-19, the findings show the sharpest drop in global carbon output since records began. In the UK, the decline was about 31%, while in Australia emissions fell 28.3% for a period during April. The effect is likely to be only temporary as countries return to normal activity, with estimates for the year showing just a 4% reduction if restrictions are lifted by mid-June. Corinne Le Quéré, a professor of climate change at the University of East Anglia, and lead author of the study, warns "this is not the way to tackle climate change." The fall in carbon resulting from the Covid-19 crisis reveals how far the world still has to go, she says.
International students are rethinking plans to study abroad during the coronavirus crisis. The rise of the global middle class has seen many around the world sending their children to Western universities in recent years. Students who study abroad gain a prestigious degree, a second language, and lots of contacts and friends. Universities charge foreign students a lot more than their domestic counterparts, making them a huge source of income for many universities. The big winners have been the US, the UK, and Australia. In the UK, for example, undergraduate students from outside the UK and the EU can be charged annual tuition fees as high as £58,600 instead of the standard £9,000. However, many students have been left wondering whether, with no reduction in fees, foreign study is worth it if the travel ban continues to keep them away from campus. For an industry worth billions, New South Wales in Australia is leading the push to get foreign students exempted from coronavirus travel bans. NSW Premier Gladys Berejiklian believes international students should be able to return to Australia under the same mandatory quarantine scheme that has been credited with helping to flatten the curve of the country's Covid-19 infections.
Read more IZA World of Labor Covid-19 content.