Friday news roundup March 26, 2021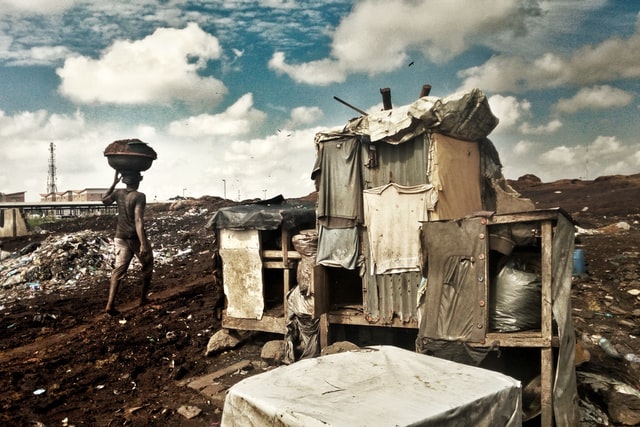 The UN has warned an estimated 34 million people are "one step away from starvation." In a new report, the agency says the pandemic, climate crisis, and conflict have combined to drive "alarming" levels of global hunger. Acute hunger is likely to soar in more than 20 countries in the next few months, while families in areas of Yemen and South Sudan are already in the grip of starvation. The report from the UN's Food and Agriculture Organization (FAO) and World Food Programme (WFP) indicates that most of the hunger hotspots identified are in Africa, but some are in other regions: Afghanistan (Asia), Syria and Lebanon (the Middle East), and Haiti (Latin America and the Caribbean). WFP executive director David Beasley says three things are needed to stop millions of people from dying of starvation—a halt in fighting, increased access to vulnerable communities, and a step up in donations. Earlier in March, the FAO and WFP called for US$5.5bn (£4bn) to avert famine through humanitarian food assistance, cash, and emergency livelihood interventions.
Poverty steals up to 20 years of good health from people in England and Wales. People living in the most deprived areas of England face a gap of almost two decades of life in good general health compared with those in the least deprived areas, according to new figures from the UK's Office for National Statistics (ONS). Healthy life expectancy at birth among men living in the most deprived areas was 52.3 years (51.4 years for women) in 2017–2019, compared with 70.7 years (71.2 years for women) among those living in the least deprived areas. In Wales, healthy life expectancy at birth for women living in the most deprived areas was 50.2 years (51.8 years for men) compared with 68.4 years (68.6 years for men) in the least deprived areas. However, the ONS figures do show "significant improvements" in male and female life expectancy at birth in England in 2017–2019 compared with 2014–2016.
Spain is to trial a four-day week in a bid to increase flexibility and boost productivity. The Spanish government is to conduct a small, nationwide trial that will enable around 200 companies to cut their employees' working week to 32 hours, without reducing their salaries. The trial is due to last three years, beginning in September. It will cost an estimated €50 million (£42 million) in EU funding. A similar experiment carried out during the Covid-19 lockdown at Inventium, a behavioural science consultancy in Melbourne Australia, saw a 26% increase in staff productivity. People's energy levels were also found to have risen by 21% while their stress levels fell by 18%, despite the impact of the ongoing pandemic.
The Pope has ordered a pay cut for cardinals and clerics at the Vatican to save other jobs. Pope Francis said he doesn't want to fire people in difficult economic times. Cardinals will take a 10% pay cut, with the salaries of most other clerics working in the Vatican also due to be reduced to save other employees' jobs. The cuts will begin on April 1. The coronavirus pandemic has hit the Holy See's income hard as museums have been closed during to lockdowns. Revenues in 2021 are expected to be down 30% over 2020. Vatican Cardinals living and working in Rome are believed to earn €4,000 to €5,000 ($4,730 to $5,915) a month, with many living in large apartments at below market value rents. Priests and nuns who work in Vatican departments tend to live in religious communities in Rome, giving them greater protection from economic downturns. Lay employees—such as police, ushers, firefighters, cleaners, art restorers, and maintenance personnel—don't have such protections and are believed to be among the employees the Pope is trying to protect.