Friday news roundup March 19, 2021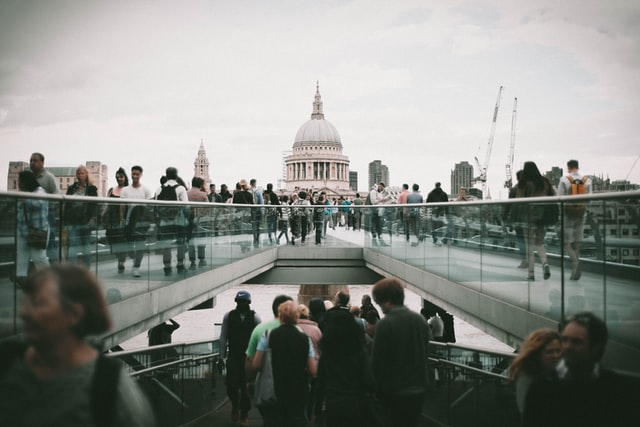 The UK Census will reveal how a year of lockdowns and furlough has transformed the country. The English, Welsh, and Northern Irish census is being held on March 21, with some questioning whether it should have been delayed because of the pandemic. It has been postponed in Scotland for a year as a result of these concerns. The census delivers a snapshot of a population at a specific point in time and is undertaken every ten years in the UK. The data collected enable the fair allocation of public finances. The concern is that the 2021 census will capture a distorted snapshot of a UK transformed by the pandemic. The argument in favor of holding the census during a pandemic is precisely because so much has changed. The 2021 census could be the best way to show which areas and demographics have been newly disadvantaged by the pandemic, helping direct public funds and services to where they are needed the most.
The coronavirus pandemic has shrunk the world's middle class and increased global poverty. According to new research by the Washington-based think tank, Pew Research Center, an estimated 131 million people were pushed into poverty and low-income groups in 2020. A majority of upper middle- and middle-income people (earning between $10 and $50 a day) became low-income (daily wage of $2–$10) and poor (earning less than $2 a day). The South Asian region, in particular, "is estimated to have added nearly double the amount of people to the ranks of the globally poor as sub-Saharan Africa in the pandemic," finds the center's research. India added 75 million people to poverty numbers, accounting for 60% of the rise in poor populations globally. By contrast, China added 1 million to its poor population. This significantly reverses the momentum India achieved in eradicating poverty over the previous decade.
The Democratic-led House of Representatives voted to create a path to US citizenship for an estimated four million undocumented immigrants. In a near party-line vote of 228 to 197, the House first moved to set up a permanent legal pathway for more than 2.5 million undocumented immigrants, including Dreamers—those brought to the US as children—and others granted Temporary Protected Status for humanitarian reasons. Just nine Republicans voted yes. Lawmakers later approved a second measure with more bipartisan backing (30 Republicans adding their support) that would eventually grant legal status to close to a million farmworkers and their families while updating a key agricultural visa program. The bills now face steep odds in the evenly divided Senate. Attempts at comprehensive immigration reform have failed under the last three presidents.
Chinese single mothers are pressing for a change to benefits access in the country. The vast majority of women in China who choose to raise a child outside of marriage are unable to access public benefits, ranging from paid maternity leave to prenatal exam coverage, because their status is in a legal gray zone. China's family planning policy does not explicitly forbid unmarried women to have children, but says that "the state encourages a husband and wife to have two children." Many local governments require a marriage permit to access benefits such as reimbursement for prenatal visits and salary during pregnancy leave. China has a rapidly aging population and relaxed restrictive family planning laws in 2015 that prevented couples from having more than one child. However, the laws with regard to single parents have not changed as quickly. While there are no official statistics on the number of single-parent households in China, a National Health Commission survey in 2014 estimated that there would be nearly 20 million single mothers by 2020. Divorce rates nearly doubled from 2009 to 2018, according to the Ministry of Civil Affairs.
Find a selection of IZA World of Labor content on immigration, inequality, and data.