Friday news roundup June 25, 2021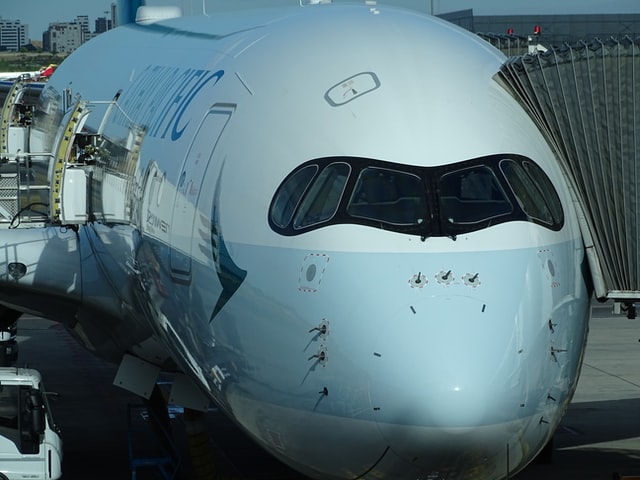 Cathay Pacific has told its aircrew they must get a Covid vaccination by August 31 or risk losing their jobs. The airline says that staff rostering has become "difficult and complicated" because of a need to keep vaccinated and non-vaccinated crew segregated. In the short term, Cathay Pacific has said it can accommodate those employees not able to have the vaccine, but will need to "assess whether they can continue to be employed as aircrew." The airline, based in Hong Kong, says that 90% of its pilots and 65% of its cabin crew have been vaccinated or have appointments to receive the injection. But it said it was "becoming clear that only fully vaccinated aircrew will be able to return without quarantine from most places." The company said "After very careful consideration, we have now made the decision that all Hong Kong-based crewmembers must be vaccinated against Covid-19 by 31 August 2021."
Read IZA World of Labor articles on the subject of behavioral and personnel economics.
Italy's PM Mario Draghi rebuffed a Vatican protest over a proposed homophobia law. The Vatican issued an unprecedented diplomatic protest over a draft law on gay and other rights, which would punish discrimination and incitement to violence against the LGBT community, women, and people with disabilities. The Vaitican argues the bill would curb religious freedoms secured in a 1929 treaty with the Holy See that made Vatican City a sovereign country and regulates its relations with Italy. Draghi says the parliament is free to discuss any issue and Italy is a secular state, stressing that safeguards are in place to protect Italy's international obligations. The bill was approved by the lower house of parliament in November, and must now pass the Senate. Under the law, those found guilty of hate crimes or discrimination against women, the LGBT community, or the disabled could face up to four years in prison.
Read articles and commentary on the subject of discrimination.
Japan's Emperor Naruhito has voiced concern about potential Covid spread during the coming Olympic Games. Public unease in Japan over the Games has been reported as widespread—a recent Kyodo poll showed about 86% of people in Japan are worried about the risk of a rebound in Covid cases if the Olympics go ahead. Emergency restrictions were lifted on Monday, but with people moving around more there is the concern that infections could start to creep up. "The trend in Tokyo is already showing signs of a rebound," says health minister, Norihisa Tamura, according to the Asahi newspaper. A spokesperson from Naruhito's office said: "I would like the organising committee and other related organisations to work together and take all possible measures to prevent infection." The International Olympic Committee and Tokyo 2020 organizers decided this week that a limited number of Japanese spectators will be permitted to watch events. Attendance will be capped at 50% of a venue's capacity or a maximum of 10,000 spectators.
Find a variety of IZA World of Labor content on the effect of pandemics on labor markets.