Friday news roundup February 5, 2021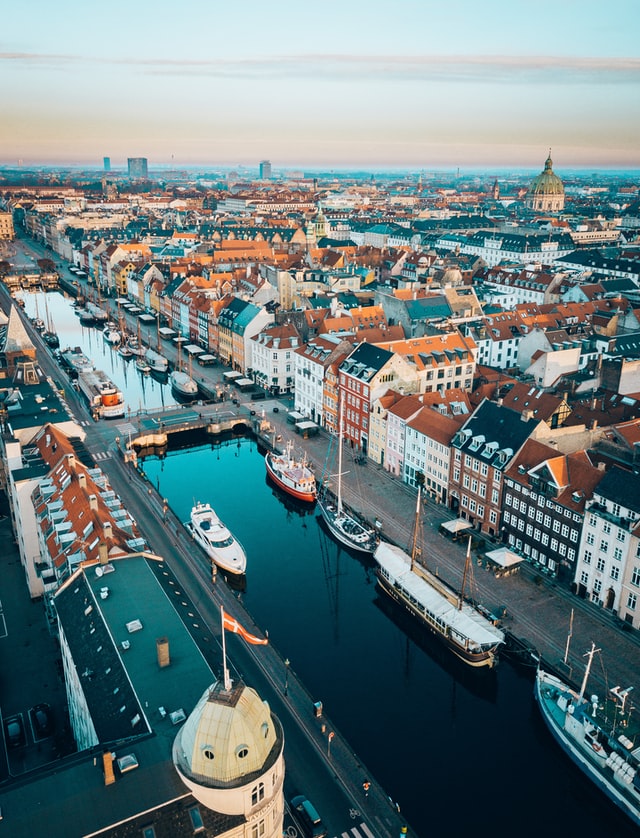 Denmark is to develop a digital passport to prove its citizens have had Covid vaccinations. The Danish government has announced it will join forces with businesses to develop a digital passport that will show whether people have been vaccinated against the coronavirus. The intention is that it will allow people to travel and help ease restrictions on public life. Finance Minister Morten Boedskov expects the digital passport to be ready for use in three or four months. "It is absolutely crucial for us to be able to restart Danish society so that companies can get back on track. Many Danish companies are global companies with the whole world as a market," he said. Denmark has in recent years moved toward digital in order to reduce bureaucracy in both the public and private spheres.
For the first time in six years there are no black chairs, chief executives, or finance chiefs of FTSE 100 firms, according to new research. The research, conducted by Green Park consultancy, reveals that just 10 out of 297 FTSE 100 chairmen and women, chief executives, and finance chiefs are from ethnic minority backgrounds. That is the same proportion as when the consultancy started collecting the data six years ago and is despite long-standing diversity targets. Green Park chair Trevor Phillips said that many talented black people were joining big firms, but were moving on because they felt they had little chance of reaching the top or believed they were "just window dressing." Daunted by the "snowy peaks" of UK business, they either move to smaller companies or seek better prospects in the US, he added. The Confederation of British Industry (CBI) has called for firms to make themselves publicly accountable for increasing diversity. CBI president Lord Bilimoria said: "It's staggering that we continue to see so little black, Asian and ethnic minority participation in our boardrooms."
The UK opened up a pathway to citizenship for up to three million people from Hong Kong. The new visa route is being offered following the passing of a controversial security law by China. The UK government has offered a pathway to British citizenship for those holding British National (Overseas) status and their eligible family members. As with other types of visa, after five years in the UK, those holding the visa will be able to apply for settled status, and after a further 12 months, they will be able to apply for British citizenship. The Chinese government in Beijing has said it will no longer recognize the BN(O) passport—a largely symbolic move that should not stop people from leaving Hong Kong. The UK government estimates there are 2.9 million BN(O) citizens eligible to move to the UK, with a further estimated 2.3 million eligible dependents. They expect up to 155,000 people and their dependents to make use of the new visa route in the first year, and between 250,000 and 325,000 over five years.
Home workers are putting in more hours and experiencing bigger workloads since Covid. According to data from the business support company NordVPN Teams, employees working from home in the UK, Austria, Canada, and the US have increased the time they are logged on to their computers by more than two hours a day since the start of the coronavirus crisis. Workers in the UK have increased their working week by almost 25% and, along with employees in the Netherlands, are logging off at 8pm. Separate research by remote team-building firm Wildgoose shows 44% of UK employees report their companies have expected them to do more work over the last year, with those at mid-sized firms most likely to report an increased workload. Home workers are also taking shorter lunch breaks, working through periods of sickness, and are generally struggling with their work–life balance.