Friday news roundup February 28, 2020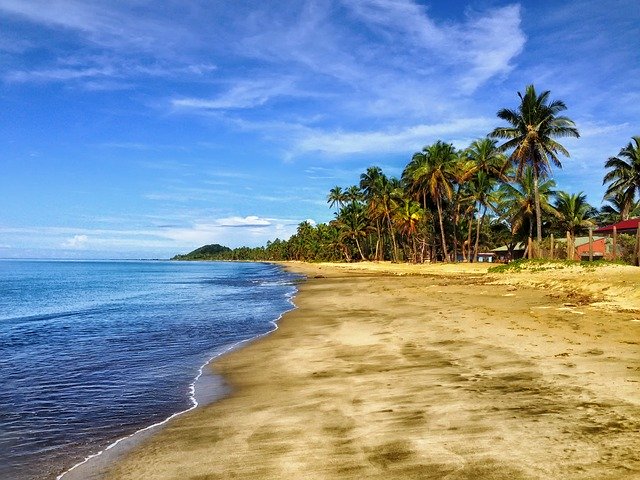 New Zealand is to give NZ$2m to Fiji's climate change relocation fund. New Zealand's Prime Minister Jacinda Ardern announced NZ$2 million in funding this week towards the relocation of Fijian communities displaced by climate change. In a speech given at the University of the South Pacific Ardern noted the reality of climate change for the region in coastal erosion, rising sea levels, and moving fish stocks. She called the issue one of a number of "borderless challenges" (alongside infectious diseases and trans-national crime) that "demand a collective response." Five Fijian communities have already been moved and a further 42 have applied for government support to do so. New Zealand is the first country to contribute to Fiji's Climate Relocation and Displaced Peoples Trust Fund for Communities and Infrastructure, after a request from Fijian Prime Minister Frank Bainimarama. "It's important we support those who contributed the least to rising sea levels and extreme weather but who are experiencing it the most, resettle their communities in safer places," Ardern said.
Scotland could soon end "period poverty" in the country by providing free menstrual products to anyone who needs them. On Tuesday, the Scottish Parliament approved the first stage of legislation to make pads and tampons freely available to all who need them at designated public places such as community centers, youth clubs, and pharmacies. In 2018, Scotland was the first nation to make sanitary products free to all students in its schools, colleges, and universities. Period poverty—the lack of access to menstrual hygiene products due to financial hardship—is not just a problem in developing countries, 10% of girls in the UK are estimated to be unable to afford such products, which are currently taxed at 5%, and treated by many as a luxury item. Monica Lennon, the Scottish politician who first put forward the bill in 2017, said it would be a "milestone moment for normalizing menstruation in Scotland and sending out that real signal to people in this country about how seriously parliament takes gender equality."
Slovakia goes to the polls this weekend. On February 29, the citizens of Slovakia will elect 150 members of the country's parliament. Polls show the incumbent Social Democratic party leading, with 17–20% of the popular vote. However, a far-right group, the People's Party-Our Slovakia, led by neofascist politician Marian Kotleba is not far behind, with 10–12%. Trust in the Social Democrat party is at an all-time low with concerns over corruption and scandals related to the murder of a prominent journalist potentially explaining the rise of the populist party. In the latest Eurobarometer survey, 70% of Slovaks said they didn't trust their national parliament or their government. The results of the ongoing murder trial could have a profound effect on the election. Milan Nic, an expert on Central Europe at the German Council on Foreign Relations, says the case has exposed the depth of the rot in Slovakian politics, and the country must now throw off the nationalist populism that has taken root across the post-communist countries of Central Europe.
A US boss who introduced a minimum wage of US$70,000 at his company in 2015 says the gamble paid off. Realizing he was part of the growing inequality between CEOs and their employees in America, and inspired by a study by Nobel prize-winning economists Daniel Kahneman and Angus Deaton about how much money an American needs to be happy, Dan Price took a drastic pay cut and established a US$70,000 minimum wage at his card payments company, Gravity. In the following five years, Price has seen his employees, who are no longer worried about money on a day-to-day basis, flourish. The company's headcount has doubled and the value of payments the company processes has increased from US$3.8bn a year to US$10.2bn. But, other more personal benefits have also been seen. More employees have been able to afford to have children, to buy their own homes, to save more for the future, to pay off existing debt, and to improve their work–life balance by moving closer to work and commuting less. Price is, however, disappointed that Gravity's example has not led to far-reaching changes in US business. Some companies raised their own minimum wages in turn, but he is still waiting for widespread, structural change.