Friday news roundup February 26, 2021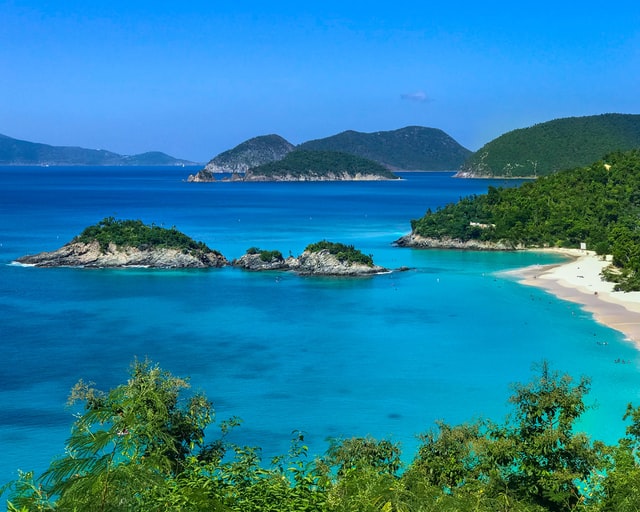 10% of the world's wealth could be hidden offshore, according to a new UN report. Billions of people around the world are being trapped in poverty by systemic tax abuses, corruption, and money laundering, says a new report from the UN's panel on international financial accountability, transparency and integrity (Facti). At a time when governments are under growing financial strain because of the Covid pandemic, with soaring inequality and an ever-worsening climate emergency, the report calls for global banking reform. The panel says criminals are laundering assets worth as much as 2.7% of global GDP each year. The report also highlights the fact that, when the rest of the world was plunged into financial turmoil as a result of the pandemic in 2020, billionaires' wealth increased by 27.5% between April and July. The report calls for an international minimum corporate tax rate, more progress toward taxing digital companies, and measures to improve the transparency of company ownership and public spending.
A court in China ordered a man to pay his wife for housework in a landmark divorce case. A Beijing divorce court ordered a man to compensate his wife for the housework she did during their marriage. The woman will receive a one-off payment of 50,000 yuan ($7,700; £5,460) for five years of unpaid household labor, plus monthly alimony of 2,000 yuan. The ruling comes after China introduced a new civil code, under which a spouse is entitled to seek compensation in a divorce if he or she bears more responsibility for raising children, caring for elderly relatives, or assisting partners in their work. According to the OECD, Chinese women spend nearly four hours a day on unpaid work—roughly 2.5 times that of men. The case has generated a lot of social media debate. One commenter noted that hiring a nanny alone for a year costs 50,000 yuan. Others said that men should take on more household responsibilities, while others suggested married women should continue their careers to retain some financial independence.
More than a third of board members of FTSE350 companies are now female. There are also no all-male boards left after Aston Martin announced a reshuffle at the end of January. Women, however, remain scarce in the highest leadership positions. The government-backed Hampton-Alexander review shows the number of women on boards in the UK rose from 682 in October 2015 to 1,026 in January 2021. The best FTSE100 performer was clothing, footwear, and home products retailer Next, with 53.8% of leadership roles held by women, followed by Burberry and AstraZeneca. Only two FTSE100 firms have more women on their board than men—Guinness maker Diageo (60%) and water company Severn Trent Plc (55.6%). The report says: "Moving forward, all businesses should be pushing themselves to move beyond tokenism, and ensure even more women are getting into the highest ranks."
Horizon Europe, the world's largest multinational research and innovation program, issued its first call for grant applications. Over the next seven years, the EU's research-spending scheme, Horizon Europe, will distribute €95.5 billion (US$116 billion) to basic-science projects and cross-border research collaborations to be carried out by tens of thousands of researchers across 27 member states and more than a dozen other countries. About €4.5 billion has been earmarked for five high-priority "missions": climate change; cancer; oceans and other bodies of water; smart cities; and soil and food. The scheme will also aim to strengthen support for applied research with economic benefits. To achieve this the European Commission has established the European Innovation Council, a new funding agency aimed at facilitating the transfer of inventions and research into goods and services.
Read more from IZA World of Labor on women's labor force participation and innovation and the future of work.