Friday news roundup December 13, 2019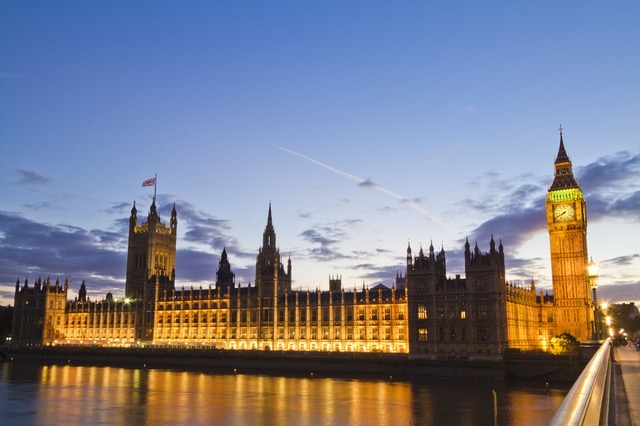 The Conservative Party won the UK General Election with a large majority. Party leader Boris Johnson promised to deliver the UK's departure from the EU while leading what he described as a "people's government." The opposition Labour Party, led by Jeremy Corbyn, suffered significant losses in areas considered to be the party's traditional heartlands. In Scotland, the Scottish National Party also made significant gains, with the party's leader and Scotland's First Minister, Nicola Sturgeon, saying that the result sent a clear message that a Conservative government was not endorsed north of the border and that the prime minister did not have a mandate for taking Scotland out of the EU. Sturgeon described the result as a "strong endorsement" for another independence referendum.
Thirty-four-year-old Sanna Marin became Finland's new prime minister and the world's youngest. Marin leads a five-party coalition government, with the leaders of all of the coalition parties also being female. Finland ranks very high on the World Economic Forum's Gender Gap Index, coming fourth out of 149 ranked countries in 2018. Almost half (47%) of the county's parliamentarians are female and its cabinet is made up of a significant number of women: 12 portfolios, compared with seven held by men. It therefore has a strong pipeline of women with the potential to advance to top political positions. Finland was also the first country in Europe to allow universal and equal suffrage.
A burns surgeon in New Zealand breastfed her newborn between operations. Plastic surgeon, Deirdre Seoighe, originally from Ireland, was on maternity leave when the tragic Whakaari (White Island) volcanic eruption happened on Monday, but was called in to help the injured survivors. A mother of four, Seoighe arranged childcare for her other three children while taking three-month-old Ruadhán to the Waikato Hospital with her. "When Ruadhán was hungry I'd just scrub out and feed him, he was pretty quick to feed and then I'd go back in," she told the New Zealand Herald. "As a non-New Zealander I am very proud of New Zealand's response and how New Zealand has coped as country and as people, she said."
An AI expert has called on the UK to stop using "racially biased" algorithms. Emeritus Professor Noel Sharkey of the University of Sheffield says the systems are so infected with biases they cannot be trusted. Sharkey says that the use of algorithms that make life-changing decisions—in areas from job applications to immigration into the UK—should be halted immediately. "There should be a moratorium on all algorithms that impact on people's lives. Why? Because they are not working and have been shown to be biased across the board," he told the Guardian newspaper. Having previously believed that over-regulation stifles innovation, Sharkey now feels AI decision-making machines should face the same vigorous testing as pharmaceutical drugs before they are allowed onto the market.