Friday news roundup April 16, 2021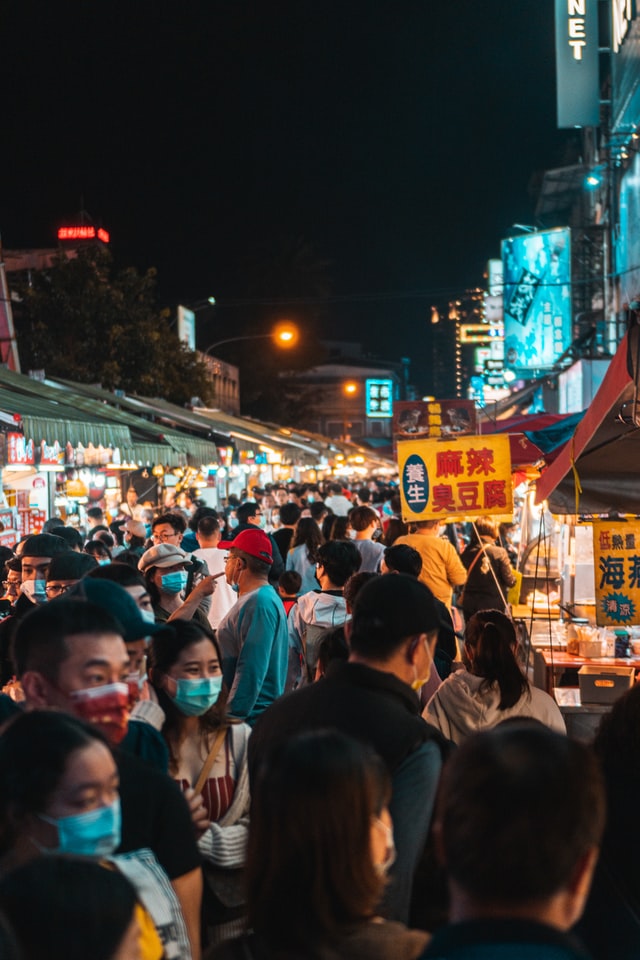 A combination of interventions may explain Taiwan's success managing Covid-19. A new study's authors estimated the effectiveness of two types of Covid-19 policy used in Taiwan in the early months of the coronavirus pandemic: case-based and population-based. Case-based measures include detection of infected people through testing, isolation of positive cases, contact tracing, and 14-day quarantining of close contacts. Population-based measures include face mask policies, personal hygiene, and social distancing. The authors found that case-based policies alone could lower the R number—a method of rating an infectious disease's ability to spread—from 2.5 to 1.53. Quarantine contributed the most to lowering the R number. While not substantially preventing transmission from one person to another, case-based interventions could reduce transmission onwards from those secondary cases to a third or fourth person, as long as close contacts quarantined. Population-based policies, meanwhile, reduced the R number from 2.5 to 1.3. Combining both approaches led to an R number of 0.62 to 0.82. Neither approach would have been sufficient alone.
Workers in insecure jobs in the UK twice as likely to die of Covid, according to TUC research. Workers on zero-hours contracts and in other insecure jobs are twice as likely to have died of Covid-19 as those in other professions, according to a new report from the Trades Union Congress in England and Wales which reveals stark inequalities in the workplace. Frontline workers, such as care workers, nurses, and delivery drivers, were found to be at a higher risk of death because of issues such as lack of sick pay, fewer rights, and endemic low pay. Covid-19 mortality rates among male workers in insecure jobs was found to be 51 per 100,000 people aged 20–64, compared with 24 out of 100,000 in more secure work. For female staff the rate was 25 per 100,000, compared with 13 per 100,000 in higher-paying secure work. The TUC says the lack of proper sick pay forced those in insecure jobs to choose between protecting their lives and putting food on the table.
Amazon is to examine its employee review system after claims of racial bias. Amazon said this week that as part of its 2021 diversity, equity, and inclusion goals, it will examine its employee attrition rates and how it conducts employee performance reviews after the company faced allegations of racial bias. Amazon's HR boss, Beth Galetti said Amazon hopes to retain employees at statistically similar rates across all demographics as part of its goals for this year. The company will also work to diversify its leadership further by doubling the number of Black employees in leadership roles and it aims to hire 30% more Black people and female employees in the US in roles ranging from entry level to senior manager positions.
An Amsterdam court told Uber to reinstate five UK drivers who were sacked by an automated process. The five drivers, backed by the App Drivers & Couriers Union (ADCU) and the campaign group Worker Info Exchange, argued that they had been wrongly accused of fraudulent activity based on mistaken information from Uber's technology, and that the company had failed to provide the drivers with proper evidence to support the allegations. The district court of Amsterdam—the location of Uber's European headquarters—said on Wednesday the ride-hailing app should reinstate the five British drivers, and one Dutch driver, because the decisions had been "based solely on automated processing, including profiling." The court said Uber should pay a penalty of €5,000 (£4,300) for each day that it had failed to comply with the order to reinstate the drivers, up to a maximum of €50,000, as well as €100,474 in damages. Uber says it is applying to have the judgment of the Amsterdam court set aside because it was not aware of the case until last week and said that correct procedure had not been followed.