Covid-19 lockdowns have led to increased anti-LGBT violence in France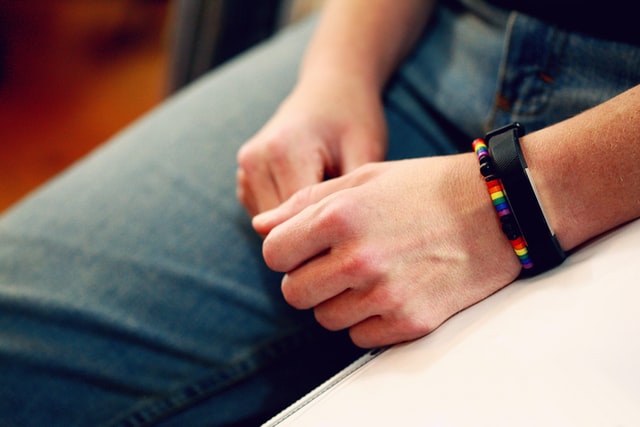 According to associations supporting lesbian, gay, bisexual, and transgender people, pandemic lockdowns led to an increase in anti-LGBT violence within families in France in 2020.
Speaking with FRANCE 24 ahead of today's International Day Against Homophobia, Transphobia and Biphobia, Matthieu Gatipon-Bachette, spokesman for the Inter-LGBT association said "There have never been so many domestic violence situations to deal with." Young people, who usually have other support networks in their schools and friends, have found themselves facing violent reactions upon coming out to their families during the pandemic.
While anti-LGBT incidents recorded in France officially decreased by 15% in 2020, the ministry of the interior, which reports the figures, warns they are "misleading" since they are based on the number of complaints registered and do not reflect the reality of anti-LGBT attacks. "Only about 20% of victims of anti-LGBT threats or violence … file complaints," says the ministry.
Before the latest figures, there had been a continuous increase in incidents since 2016, including a steep rise in both 2018 (33%) and 2019 (36%).
Gatipon-Bachette says measures unveiled by the French government in 2020, which included ongoing training for LGBT referents within police stations and gendarmerie brigades to improve the reception of victims, "must now be implemented."
Nick Drydakis has written about both sexual orientation in the workplace and the well-being of trans workers for IZA World of Labor.
Drydakis says: "Employers should collaborate with gay and lesbian workers to make the workplace an inclusive environment for people of all sexual orientations, and to provide equal career development opportunities for people of a minority sexual orientation. An accepting and diverse workplace culture enhances job satisfaction for gay and lesbian workers, which in turn affects their productivity and commitment to their work."
Regarding trans rights, Drydakis writes that "Trans issues have only recently become part of the ethical discourse and global patterns suggest that workplace behaviors are yet to adapt. However, an increasing section of society identifying as trans and gender non-conforming make swift adaptation imperative. An active trans population enjoying equal treatment in the labor market will be better able to help build the social and economic capital of their countries."
Read Nick Drydakis' articles in full: Trans people, well-being, and labor maket outcomes; Sexual orientation and labor market outcomes
Find more IZA World of Labor content on issues around diversity and discrimination in the workplace.