Covid-19 causes dramatic rise in demand for child labor in India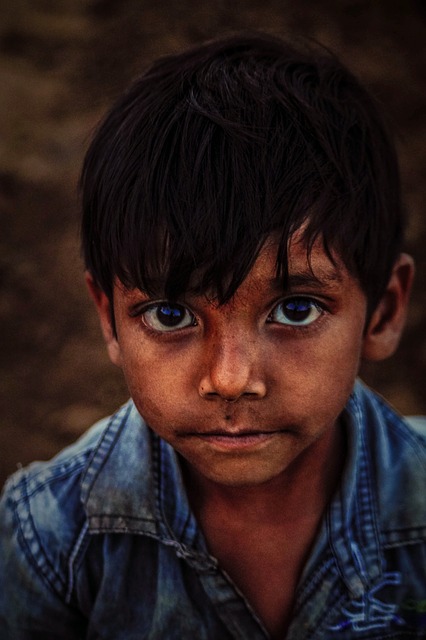 Evidence from various charities suggests that in only seven months, India has been set back decades in the fight against child labor, child trafficking, and child marriage.
School closures and the locking down of businesses as a result of the global coronavirus pandemic have resulted in an economic collapse that has created a rare combination of circumstances that are drastically aggravating poverty and exploitation.
All child labor is illegal for anyone under the age of 14 in India, with a few minor exceptions, and from 14 to 18 children are banned from any work that is "hazardous" to their health or will affect their development.
Dhananjay Tingal, the executive director of the Bachpan Bachao Andolan movement, which rescues trafficked children in India, reported that between April and September the movement saved over 1,200 children, generally aged between eight and 18, although some were as young as six, who were being trafficked illegally to work in factories or on farms. The numbers represent a large spike from the norm.
Deputy director of child protection for Save the Children India, Prabhat Kumar, says that "[o]ver the past six months, child labour and child marriage have become coping mechanisms for families who have fallen into debt and poverty during the pandemic." He says that the demand for cheap child labor has also risen enormously.
Save the Children has found that once a child starts working, even if they only earn a very small amount of money, they are unlikely to ever return to school. Kumar says that "[w]hat follows then is a cycle of poverty and vulnerability and exploitation. These children work for 16 hours on less than minimum wage, and they often develop very serious health issues."
Before the crisis, Furio C. Rosati researched for IZA World of Labor whether cash transfers can help to reduce child labor. He says that "[c]ash transfer programs have the ability to reduce child labor, especially in low-income countries and in countries where social protection systems are weak. Providing a safety net to vulnerable households that lack access to capital markets reduces their use of child work as a coping mechanism." They "are especially relevant if well targeted to the most vulnerable households," he says.
In his article on whether minimum age of employment regulation reduces child labor, Eric V. Edmonds says that "[t]he global fight against child labor might be better served by focusing less on the laws that exist and more on their implementation and enforcement, as well as by addressing the root causes of child labor."
Read more articles and commentaries about the Covid-19 pandemic and find more content on what policymakers can do to reduce poverty.