Climate change exacerbates Vietnam's migration crisis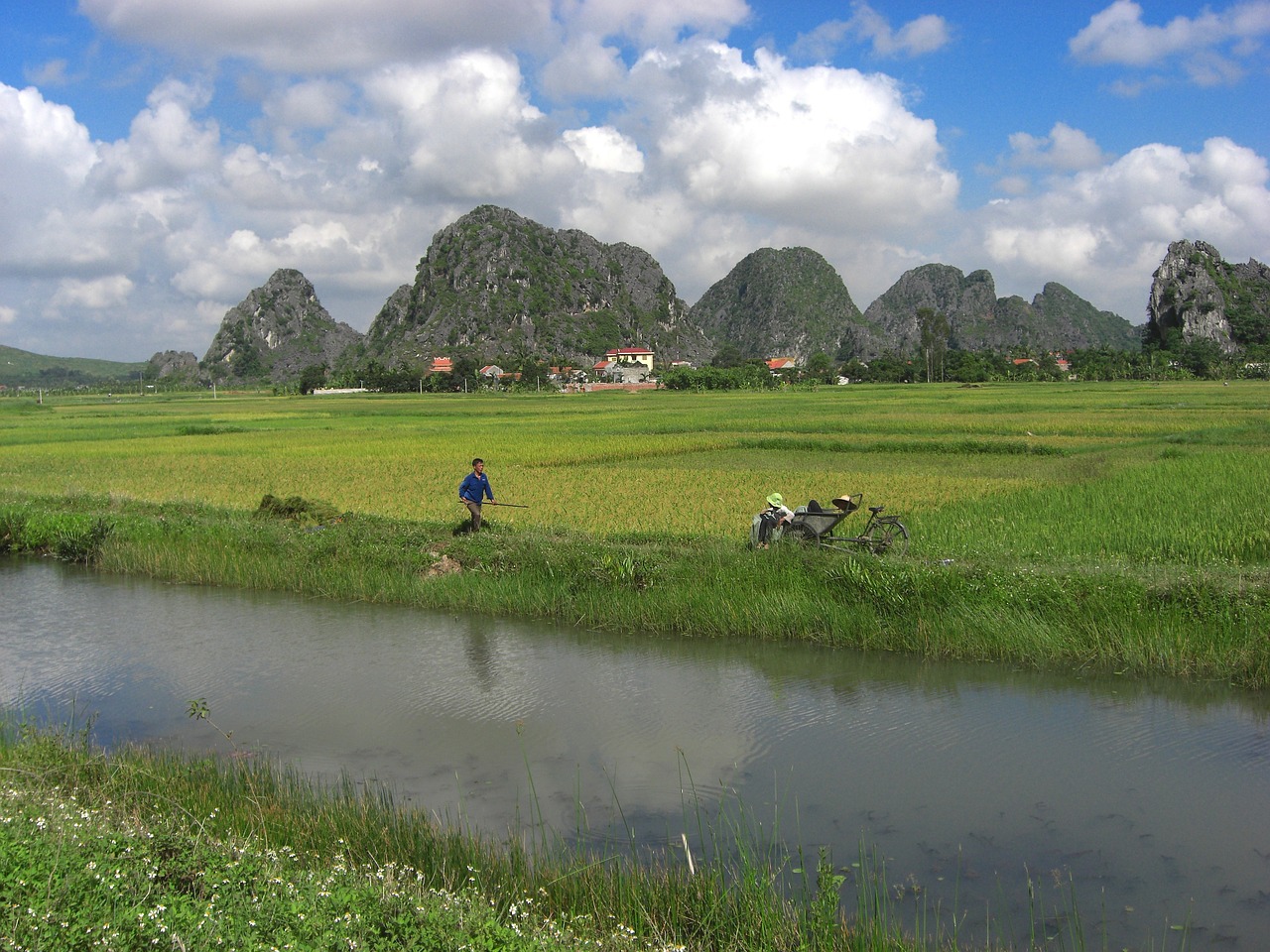 Over the last 10 years, 1.7 million people have left the Vietnamese Mekong Delta, an area vulnerable to climate change. At the same time, only 700,000 have arrived, triggering a migration crisis in Vietnam.
In her article on Climate change, natural disasters, and migration, Linguère Mously Mbaye writes "Disasters related to climate can also impact migration through their effects on agricultural productivity, typically by degrading crop yields."
The Mekong Delta is one of the Earth's most agriculturally productive regions and is of global importance for its exports of rice, shrimp, and fruit.
On a global level, migration to urban areas remains as high as ever: one person in every 200 moves from rural to urban areas every year. However, the high net rate of migration away from Mekong Delta provinces is more than double the national average. It is even higher in its most climate-vulnerable areas.
In 2015–16 disaster struck in the area with the worst drought in a century. This caused salt water to intrude over 80km inland and destroyed at least 160,000ha of crops. In Kiên Giang, one of the worst affected provinces, the local net migration rate jumped and in the year that followed nearly one resident in every 100 left.
Climate is linked to many of the push factors behind migration in the Delta. Some homes have fallen into the sea as the coast has eroded in the south-western portion of the delta. Hundreds of thousands of households are affected by the intrusion of salt water as the sea rises and only some are able to switch their livelihoods to salt water-tolerant commodities. Others have been affected by increased incidences of drought, another trend attributed to climate change, but also to upstream dam construction.
Research in Vietnam shows that some of the decisions taken to protect people from the climate are actually exacerbating migration. A further group of people is being forced to migrate from the Mekong due to thousands of kilometers of dykes across the delta. They were built to protect people and crops from flooding but instead have fundamentally altered the ecosystem. The poor and landless can no longer find fish to eat and sell, and the dykes prevent free nutrients being carried onto paddies by the flood.
One study of migration in deltas found that climate factors such as extreme floods, cyclones, erosions, and land degradation play a role in making natural resource-based livelihoods more tenuous, further encouraging inhabitants to migrate.
"…poor countries only play a small role in driving the climate change process compared to developed ones, yet their increased vulnerability exposes them more than richer nations," writes Mbaye. "Thus, addressing the issue of climate change requires better governance on a global scale, with more efficient aid allocated to vulnerable countries as well as better migration policies toward migrants from those countries."
Read more articles on environmental impacts on the labor market.