British Vogue features its first openly transgender woman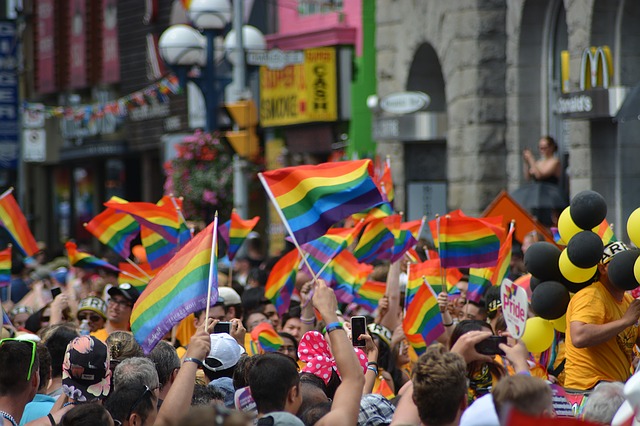 Model, writer, and campaigner Paris Lees has become the first openly transgender woman to be featured in British Vogue.
Lees is joined by writer Reni Eddo-Lodge, the Women's Equality Party's Sophie Walker, artist Gillian Wearing, MP Stella Creasy, blogger Dina Tokio, and Gal-Dem magazine founder Liv Little in a feature celebrating the 100th anniversary of women over the age of 30 first receiving the right to vote in the UK.
Thanking the magazine for her inclusion, Lees declared: "People at school told me I'd never be a girl, would never be pretty enough, would never be accepted—well here I am being celebrated as a woman."
Economist Nick Drydakis has written about trans rights for IZA World of Labor. He says that "[t]rans people often feel that they…are not allowed to be themselves and practice their authentic identity." He believes that many biased treatments of trans people could be tempered if legal protections and inclusive workplace practices were in place, and calls on governments to introduce explicit, mandatory legal employment protections against discrimination on the grounds of gender identity.
Having received criticism on Twitter for her inclusion in the feature, Lees has called on Jack Dorsey, the social media network's chief executive, to start taking anti-trans hate crime seriously.
Drydakis' article also stresses how trans people are subject to human rights violations, hate crimes, and experience higher unemployment and poverty than the general population. With an increasing section of society identifying as trans and gender non-conforming, swift adaptation is imperative. "An active trans population enjoying equal treatment in the labor market will be better able to help build the social and economic capital of their countries," he says.
Read more IZA World of Labor articles on the subject of workplace discrimination.
Find a topic spokesperson here.