Australian house prices rising at "unsustainable" rate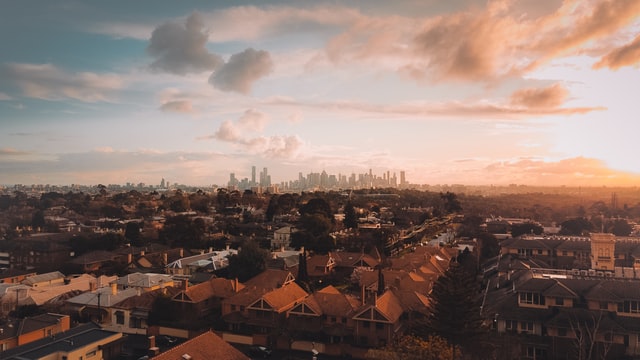 All-time low interest rates and a lack of available properties are driving up house prices in Australia's state capitals, reports the BBC.
Sydney, Canberra, Hobart, and Darwin have seen property values rise by over 20% in the last year, according to a new report by Australian real estate site Domain.
Rock bottom borrowing costs, a limited number of properties on the market, strong demand, and government stimulus money during the coronavirus pandemic has created a "perfect storm" in the housing market.
Median house prices in Australia's most populous city, Sydney, have reached a record A$1,410,133 ($1.04m; £747,215) after rising by more than A$1,200 a day over the last three months.
Experts are warning the increases are "unsustainable" and the report says that property is becoming even less affordable for first-time buyers.
Stephen Whelan has looked into the subject of homeownership for IZA World of Labor. Whelan says "In several countries, including Australia, the UK, and the US, there has been a longstanding belief in a policy of encouraging homeownership because of the benefits it provides to individual homeowners and to the community. For individuals, ownership provides security of tenure and an opportunity to accumulate wealth in an asset that has become increasingly liquid because of developments in financial markets. Ownership also provides specific incentives to invest in and maintain the housing asset, which has wider implications for the communities to which homeowners belong. Similarly, owner-occupiers are believed to have a greater stake in their neighborhoods and to be more likely to engage in formal and informal activities that enhance the civic environment."
Whelan goes on to say that "Studies commonly find that the children of homeowners achieve better education outcomes than children in rental households."
However, after reviewing the evidence, he concludes that "The evidence base on the benefits of homeownership for children's education does not appear to support policies that are focused on increasing homeownership itself." Whelan says that "While homeownership can support investments in human capital, experience during the financial crisis and its aftermath cautions against relying on rising housing prices to sustain such investments. Finally, because evidence suggests that education-related benefits from homeownership are largest for low- and middle-income households, to the extent that policies to encourage homeownership benefit wealthier homeowners, they are unlikely to have the desired impact." He advises that "More targeted policies directed to low-income households and first-time homeownership may provide greater education-related benefits than policies supporting homeownership in itself."
Read Stephen Whelan's article in full.
Find curated Covid content on IZA World of Labor.