US Supreme Court to decide if employment discrimination laws apply to LGBT workers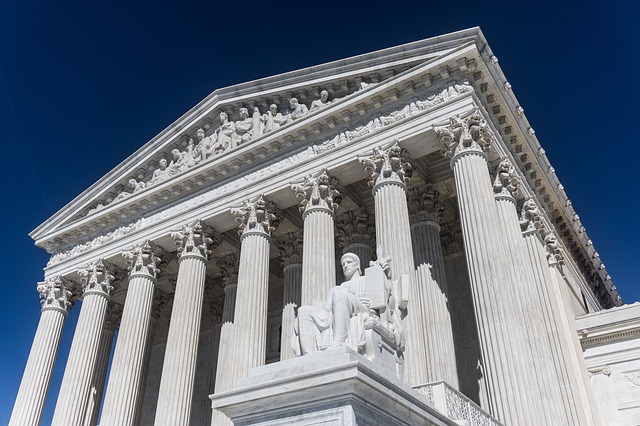 The US Supreme Court will decide whether Title VII of the federal Civil Rights Act, that prohibits workplace dicrimination on the basis of race, color, religion, sex, and national origin, applies to LGBT people.
In Trans people, well-being, and labor market outcomes, Nick Drydakis writes that, "more than half of US states do not prohibit gender identity discrimination at work," and, "trans people have higher poverty and homelessness, higher unemployment, and lower incomes as compared to non trans people."
This autumn the court will hear cases involving people who claim they were fired because of their sexual orientation, and another case in which a transgender employee was fired after informing her employer that she was transitioning from male to female.
Although Title VII does not specifically mention sexual orientation or transgender status, the Obama administration supported LGBT discrimination claims as sex discrimination. Under the Trump administration however, the justice department argues that Title VII was not created to protect gay or transgender workers.
Sarah Warbelow, Human Rights Campaign legal director, says: "The Supreme Court has an opporutnity to clarify this area of law to ensure protections for LGBTQ people in many important areas of life."
Drydakis argues that, "explicit legal employment protections against discrimination on the grounds of gender identity should become mandatory," because in supportive workplaces, there is "greater disclosure of a trans identity, job satisfaction, affective commitment, and lower job anxiety."
Now that the Supreme Court has a strengthened conservative majority of 5–4, it is uncertain whether it will rule in favor of LGBT protection under Title VII or not. The decision will be announced in June 2020.

Read more articles about workplace discrimination and employment protection.