The UK government tells workers to work from home until April if possible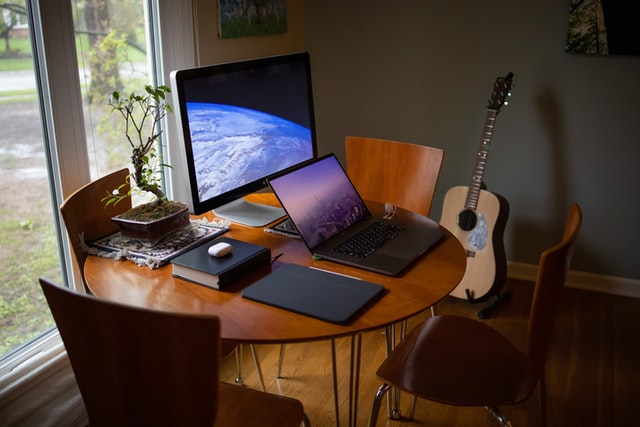 The UK Prime Minister Boris Johnson confirmed on Monday that England would exit its current lockdown on December 2 and return to its three-tiered restriction plan.
Under what will be a stricter set of tiers than previously described, Johnson said that workers in England who can work from home should continue to do so. The rules will last until at least the end of March if voted through by parliament. The move is a further blow to businesses in city centers that are reliant on commuters.
Working from home is one of three key areas highlighted by the government's Scientific Advisory Group for Emergencies (SAGE) to help stop the Covid-19 pandemic from spreading. Other policies suggested by SAGE include closing pubs that do not serve food in tier 2 areas and closing all hospitality venues in tier 3 areas.
In their IZA World of Labor commentary piece, "What are lockdowns good for?", Douglas Hanley and Kurt Mitman remind us that "policymakers were left with few policy options to combat the spread of the virus and minimize the economic damage that it entailed." Absent the discovery of a vaccine or a cure for the virus, "they were limited to 'non-pharmaceutical interventions' (NPIs), such as lockdowns, closing certain businesses, and recommending social distancing." Such community NPIs can effectively slow the rate of new infections, but at the cost of reducing economic activity.
Large cities have struggled to recover from lockdowns because of their reliance on workers, with central London hit particularly hard because of the vast number of people who previously commuted into it from other parts of London, but also towns and cities up to a hundred miles away. Smaller cities have fared better under the pandemic with the return of their residents who previously commuted.
Written before the recent news of three successful vaccine trials, Hanley and Mitman advised in their piece that, "if an effective vaccine will arrive within the next two years, it makes sense to implement a strong lockdown to get infections under control, followed by a moderate reopening until the vaccine is deployed. Vaccinated individuals (who were not previously infected) will never become infected. Hence, fewer infections occurring before the vaccine's arrival mean a greater reduction in total infections. In this case, the short-term economic losses are more than made up for by the gains in terms of fewer total infections after the implementation of the vaccine."
Areas in England will find out which tier they fall under post-lockdown on Thursday.
Find more IZA World of Labor coronavirus content on our curated topics pages: National responses to Covid-19 and Covid-19—Pandemics and the labor market.