Tackling gender inequality could give Asia-Pacific economies a $4.5 trillion boost by 2025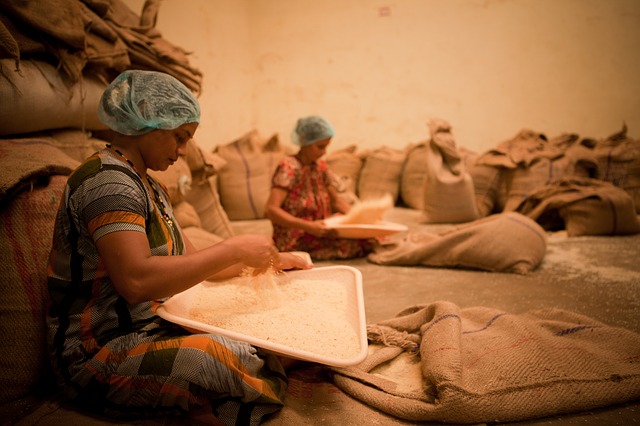 Measures to address gender inequality in Asia-Pacific countries could contribute $4.5 trillion to the region's collective GDP by 2025—around 12% larger than forecasted levels—a new report has found.

The research, published by McKinsey Global Institute (MGI), highlights the price that large Asia-Pacific economies such as India and China are paying for their lack of gender equality across both work and society.

In absolute terms, the largest benefactor of efforts to improve gender equality would be China, at $2.6 trillion (a 13% increase over forecasted levels). However, with a nearly 20% increase in GDP over forecasted levels ($770 billion), India's economy would be set to receive the largest boost in relative terms.

The report suggests that 58% of the diversity dividend that would be received by the region would come from raising the female labor force participation rate. Currently Pakistan and India have the two lowest participation rates in the region, at 22% and 25% respectively. In aggregate, the region's figure stands at 37%, against a global figure of 39%.

Moving from overall labor force participation to participation at the top of industry, the findings also reveal that the entire region faces a problem of low levels of women in leadership position, with only the Philippines displaying a female-to-male ratio of close to 1.00 (indicating parity).

As well as labor force participation, 17% of the dividend would come from increasing the number of hours women work and the remaining 25% from more women working in higher productivity sectors.

"From an economic perspective, trying to grow without enabling the full potential of women is like fighting with one hand tied behind one's back," the report says.

The report also highlights the need to change societal attitudes in order to improve gender equality in the region, identifying "a strong link between societal attitudes that limit women's potential and gender-equality outcomes in a given region." It refers to the World Values Survey where 45% of the respondents in Asia agree that men should have more right to a job than women when jobs are scarce, compared with 39% of respondents globally.

It calls for a combination of government measures, technology push, and market forces to bring about the change, together with social movements and activism.

Writing in IZA World of Labor, Anne E. Winkler suggests that "Women's labor force participation rates are largely rising across the globe, which bodes well for women, children, families, and society."

However, she adds that "progress is clearly very uneven, and rates have even plateaued in the US. Family-friendly policies represent one lever that can be used to increase women's participation… It is also the case that women continue to bear greater responsibility for care of the home and family. Child care subsidies are one way to reduce this unequal burden, and in turn, facilitate women's labor force participation and career advancement."

Read further articles on female labor force participation.