Small NZ firm offers employees a cash bonus to cycle to work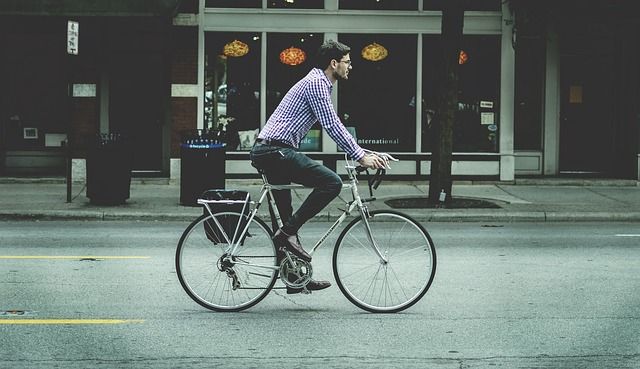 An advertising agency in Christchurch, New Zealand, is offering a financial incentive to employees who cycle to work in a bid to energize staff and make the world a better place.
Employees of Make Collective will receive NZ$5 every time they bike to and from work; if they bike more than half their annual work days, the amount will double.
The company's Tim Chesney hopes the scheme will encourage a longer-term trend, rather than just getting someone to cycle to work once. "We work a lot with socially-minded clients and want our work to make the world better, so this is just us playing our part," says Chesney.
In her IZA World of Labor article, Karine Nyborg notes how such corporate social responsibility can have cost advantages for firms. She says, "socially responsible groups are more productive than others, partly because they attract cooperative types, partly because initial cooperation is reinforced by group dynamics."
Make Collective's employees can simply add an hour's cycle to the time-tracker the company already uses to track work tasks, with everyone able to see everyone else's scores. Money will accumulate and be paid out as a cash bonus straight out of the business' profits at the end of the year.
Based on his own experiences as a keen cyclist, Chesney believes "there will be numerous tangible benefits as a result of people cycling to and from work."
In his analysis of sports, exercise, and labor market outcomes, Michael Lechner agrees: "Engaging in sports and exercise can boost an individual's productivity by improving health and fostering cognitive and non-cognitive skills, including self-discipline, stress management, and team work. Since these factors not only increase productivity but also influence individual success in the labor market, it is not surprising that increased participation in sports and exercise can result in substantial earnings gains and may thus constitute an important policy objective."
Investment in cycleways is a key feature of Christchurch's ongoing rebuild after the devastating earthquakes of 2010–2011.
"Safe cycleways are a key part of making Christchurch a healthy, happy and vibrant city full of people, rather than traffic," says Associate Transport Minister Julie Anne Genter.
For now, Chesney hopes some form of his scheme might be picked up by other businesses in the city.
Read more articles on health and well-being and pay and incentives.
Find a topic spokesperson.