Orban wins Hungarian election, granting him third term in power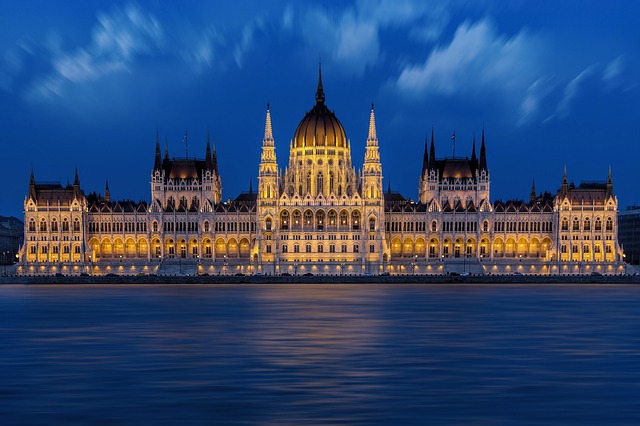 Hungary's right-wing Prime Minister Vikor Orban was returned to power on Sunday, following a campaign centered on a strongly anti-immigration message.

The result represents a resounding victory for Orban's nationalist Fidesz party, which won almost half of all votes cast—more than double the number of any other single party—setting it on course to regain its two-thirds parliamentary majority.

The election was marked by a near-record turnout of 69%. A large turnout had been predicted to favor the opposition parties. However, in the event, the vote was split between various parties, leading to a slew of resignations from opposition leaders, including those of the socially liberal Together party, the socialist party, and the nationalist Jobbik party.

Orban's victory awards him his third term in power, making him Hungary's longest-serving prime minister. During campaigning, he refused to publicly debate his opponents, preferring rallies in which he promised to defend the country's borders and block migration by Muslims.

Such pledges are characteristic of Orban's style of governance (one he has called "illiberal democracy"), in which the importance of protecting a nation's traditional culture from globalization is emphasized over western-style checks-and-balances. Such an approach has led to a wide group of detractors (both civil society groups in Hungary and international voices, including the EU and US State Department) accusing him of becoming increasingly authoritarian.

Behind the emphatic victory, however, the election has revealed divisions within the Hungarian electorate. While Fidesz won most constituencies in rural areas and provincial towns, the majority of constituencies in Budapest were won by opposition parties. The results also showed a drop off in Orban's support amongst younger voters.

Nevertheless, the result will be seen as a major success for the Hungarian leader, with commentators suggesting that it will also be a major boost to other right-wing parties internationally.

"Orban won this election on his anti-immigrant campaign, and populist parties across Europe will likely take notice of this winning formula," said Tamas Boros, co-director of the Policy Solutions think tank in Budapest. "The strong mandate will likely also give Orban ammunition for his fights within the EU."

Although Hungary currently enjoys strong economic growth (projected at 3.9% this year), Elena Nikolova, writing in IZA World of Labor, suggests that this may be threatened rather than aided by the kind of policies espoused by Orban.

"Increasing diversity can have a host of benefits for entrepreneurship, economic growth and transition more generally," she writes. "Policies that promote greater freedom, expression and participation in terms of religion and gender are likely to nurture pluralism, which in turn will support the benefits that can be achieved from greater diversity."

Read more articles on the transition economies.