Online Christmas shopping delivers a spike in UK air pollution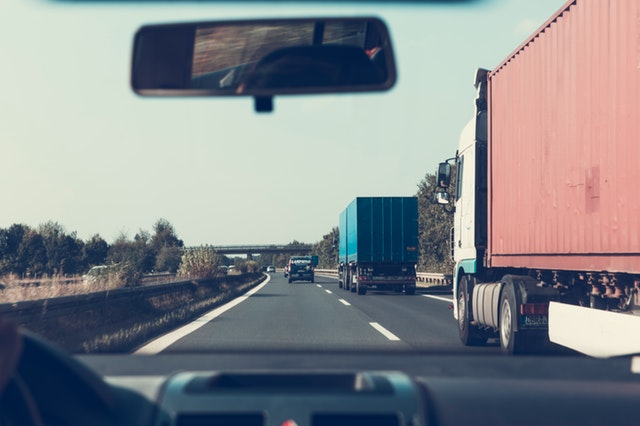 As the Christmas gift buying season ramps up in the UK this week, experts are warning of a spike in air pollution as an increased number of vans and trucks take to Britain's roads to keep up with the pace of online shopping.

In the UK, the last few years have seen just under three-quarters of adults completing their festive shopping online, with 88% of these orders using home delivery. In most cases the vehicles completing the delivery will be diesel powered, which can be up to four times as polluting as those fuelled by petrol, and are one of the main sources of toxic nitrogen dioxide gas.

The concern is backed up by evidence from the Black Friday shopping weekend in late November. Although a relatively young tradition in the UK, the country nevertheless experienced 82,000 delivery vehicles across its road network, with a van leaving an Amazon fulfillment center every 93 seconds.

The problem is compounded by inefficient delivery practices associated with so-called "just-in-time" delivery practices. In London 39% of vans are less than a quarter full, with competing operators duplicating journeys and consequently causing even more pollution.

Stephen Holgate, professor of immunopharmacology at the Medical Research Council, expressed his concern at the risk online deliveries pose to air quality. "Supermarket and internet shopping really drives this and unlike people going to the shops themselves, the vans penetrate into quiet residential roads where vulnerable groups like children and the elderly live in large numbers. These vans sit and idle for hours in the road as they wait to deliver more packages, and this is a huge problem."

Writing for IZA World of Labor, Sefi Roth warns that as well as the well-documented negative impacts of air pollution on human health, an increasing body of evidence suggests that this can also have negative effects on educational outcomes, even in small doses. Moreover, these effects exists at pollution levels well below current environmental standards.

As such he argues that "there is a need for tighter environmental policies compared to current regulations, which are based solely on acute human health, given that pollution also affects scholastic achievement and human capital formation."

Read more articles about environmental regulation and the labor market.

Contact our environment topic spokesperson.