Grandmas, are they the answer to America's childcare shortage?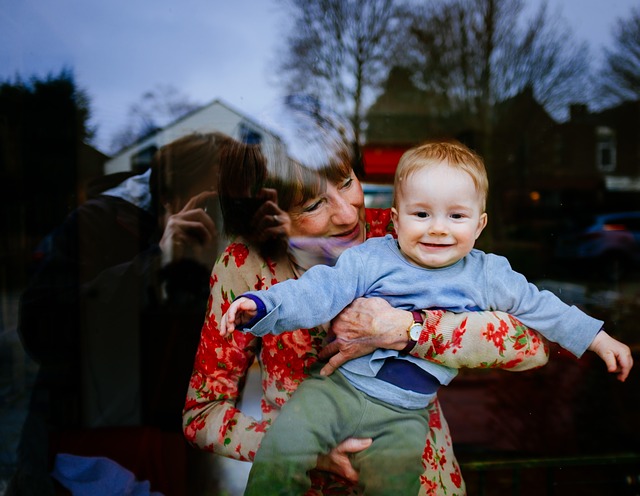 Tasked with solving the problem of providing childcare for low-income parents working shifting schedules in California's Bay Area, T Lab, a social innovation lab tackling poverty issues in the area, has developed a novel approach: grandmas.
California is one the most expensive states in the US for childcare. According to the Better Life Lab's Care Index, the average annual cost in the state for in-home care for one child is $30,184, while in-center care is $11,479.
Parents who cannot afford in-home or in-center childcare seek alternative options, rely on family or friends, rearrange work schedules, or exit the labor force altogether. The options are particularly slim for parents who work nights or unpredictable hours.
Six months of research conducted by talking to parents, subject matter experts, and childcare providers, and attending parent cafés (support centers run for parents with young children) led T Lab to the grandmas, who visited the parent cafés to be around kids and to help nurture their community. Many were there because their own grandchildren were far away or already grown.
T Lab's solution: Gma Village, a peer-to-peer marketplace, like Lyft or Care.com, that facilitates grandma-to-parent connections for childcare services in underserved, low-income communities.
The grandmas are background checked and receive health and safety training. Once qualified, parents can log on to Gma Village and filter their search according to their specific care needs: full-time, part-time, one-time, sporadic, or as backup. The suggested rate is $5 per hour, plus $2 for each additional child. Since starting the program in 2015, Gma Village has engaged over 200 parents and grandparents and facilitated over 500 child care exchanges.
This particular three-generation approach to solving the challenge of childcare may be unique, but the idea behind it—getting communities to find their existing resources and put them into action—could be implemented anywhere.
Daniela Del Boca has written about childcare choices and child development for IZA World of Labor. She notes that investing in children early is crucial for their short- and long-term cognitive development and their future economic success. Multiple actors contribute to the child development process: "While mothers' input, particularly in early childhood, is clearly crucial, fathers and even grandparents are also important. High-quality formal childcare can also be very beneficial, especially for children in low-income households." Low-income households often lack the resources needed to support and stimulate child development, so children in these homes are likely to receive less investment from their families and to have access to fewer resources. Del Boca concludes that "There is a strong case for providing public funding of early childhood programs for disadvantaged children. Universally accessible high-quality care reduces inequalities across children from different socio-economic backgrounds."

Read more articles on childcare policy and maternal employment