Friday news roundup September 7, 2018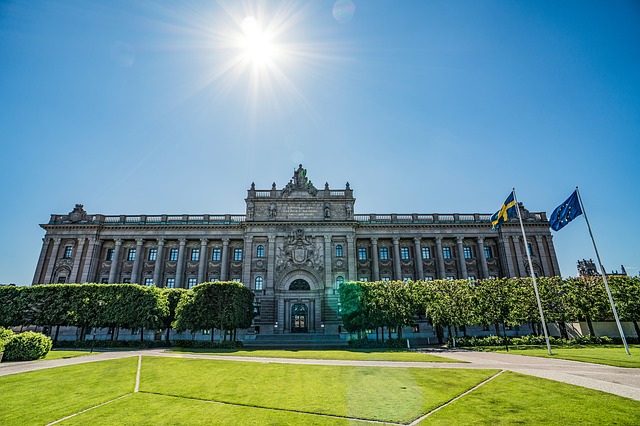 Swedish voters go to the polls on Sunday for a general election that promises to be very close and that could see the far-right assume a key role in shaping the next government. According to opinion polls, neither of the two main political groups—the center-left bloc that includes the ruling Social Democrats; and the four-party center-right opposition Alliance—will win a majority. Polls suggest that the Social Democrats, Sweden's largest and oldest political party, will win 25% of the vote, with the Moderates receiving 17%. The far-right party Sweden Democrats could, however, be on course to win 20%, up from about 13% at the last election. Striking a deal with the Sweden Democrats would give either bloc a majority, but both have ruled out working with a party that has its roots in Swedish fascism.
A "capsule" housing plan for low-income workers has been vetoed in Spain. Haibu 4.0, a company in the Catalan capital, Barcelona, planned to rent out small living pods for €200 (£179) a month as a solution to the shortage of affordable housing in the capital. However, Barcelona city hall has refused to issue a license for the project, saying such tiny accommodation is unfit for humans. The pods, each only 2.4 square meters, were to be restricted to those aged 25–45 with a minimum salary of €450 a month. They would be equipped with a bed, television, storage space, and power plugs, following a style of capsule accommodation popular in the Japanese tourism industry. There would also be a communal area with a kitchen, lounge, and bathrooms, and the monthly rent would include utility bills and wifi. Soaring rents, particularly in big cities like Barcelona, are a serious problem, with the average rent for a flat having risen to over €900 in 2017. With an average monthly salary of €1,880, it is increasingly very difficult for people in Spain to rent a home.
Latin American states are to accept Venezuelans with expired papers. More than 2.3 million Venezuelans are believed to have left the country amidst hyperinflation and severe shortages of regulated food staples and basic necessities. Eleven countries (Argentina, Brazil, Chile, Colombia, Costa Rica, Ecuador, Mexico, Panama, Paraguay, Peru, and Uruguay) signed a joint declaration after a two-day meeting of Latin American migration officials in Quito, Ecuador, to allow Venezuelans leaving their homeland to enter their countries even if their travel documents have expired. Representatives also called on the Venezuelan government to speed up the process of issuing passports, the renewal of which can take years. The Venezuelan government denies there is a migration crisis.
Australia's former foreign affairs minister accused parliamentary colleagues of "appalling behavior" that would be unacceptable "in any other workplace." Julie Bishop, the most senior woman in the Australian government until her resignation as minister last week, also raised concerns about political parties' ability to retain female MPs. Bishop has criticized the Liberal Party's lack of female representation, saying it is unacceptable that less than 25% of its MPs are women. Australia has fallen from 15th in the world in terms of female parliamentary representation in 1999 to 50th today. Australia's parliament was hit by allegations of bullying and intimidation of women during the recent leadership turmoil.