Friday news roundup September 20, 2019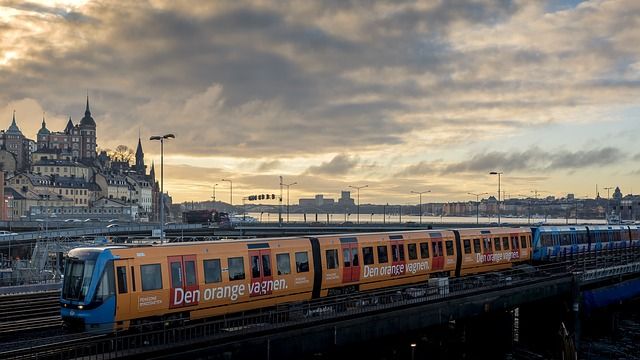 Swedes experiencing "Flygskam"—flight shame—are opting to take trains instead of planes. Twice as many Swedish people are choosing train travel for domestic journeys over flying compared to 18 months ago, according to the country's rail operator. Swedish Railways revealed in a recent survey that, in what is believed to be a response to escalating concerns about the climate crisis, 37% of respondents are now choosing to travel by rail instead of air, compared with 26% in autumn 2018 and 20% in early 2018. According to Swedish Railways, a single flight between Stockholm and Gothenburg generates as much CO2 as 40,000 train journeys.
The UK economy is not investing enough in robots and automation, warn MPs. According to members of the Business, Energy and Industrial Strategy Committee, the UK is lagging behind the world's other advanced economies in the shift to robots and automation in the workplace—risking jobs, businesses, and regional prosperity. Women, less-skilled workers, and former industrial regions are most at risk of falling behind. The committee criticized the UK government for a lack of planning to deal with the impact on these groups. It called for a national retraining program and financial incentives for companies to invest in workers, rejecting the idea of a "robot tax," arguing it would discourage take-up of automation. The committee said Britain needs to invest in skills and training suited to the so-called "fourth industrial revolution," or risk being left behind.
India cut corporate tax rates in an effort to boost the economy. In a measure aimed to boost spending and shore up investment, Finance Minister Nirmala Sitharaman announced the base corporate tax rate would be lowered from 30% to 22%. Firms that receive incentives or exemptions will see their tax rate cut to 25% from 35%. In addition, some new manufacturing firms will see their corporate tax rate lowered to 15% from 25%. India's economic growth is at a six-year low and the government has taken a series of steps to boost the economy. The move has been welcomed by businesses, with the head of research at ICICI—a multinational banking and financial services company headquartered in Mumbai—believing it will boost investment and employment.
Hundreds of thousands of people worldwide are set to join the global climate strike on Friday. Hundreds of thousands of protesters, many of them school students, gathered initially across the Asia Pacific region, kicking off a day of worldwide protests calling for action against climate change ahead of a United Nations Climate Action Summit. Protesters are demanding their governments take urgent steps to tackle the climate crisis and prevent an environmental catastrophe. Protests are planned in 150 countries and will culminate in New York where Greta Thunberg, the 16-year-old Swedish climate activist, will lead the march. The UN Climate Action Summit on September 23 will bring world leaders together to discuss climate change mitigation strategies, including the move from fossil fuels to renewable energy sources.

Read IZA World of Labor articles on the environment and innovation.