Friday news roundup October 11, 2019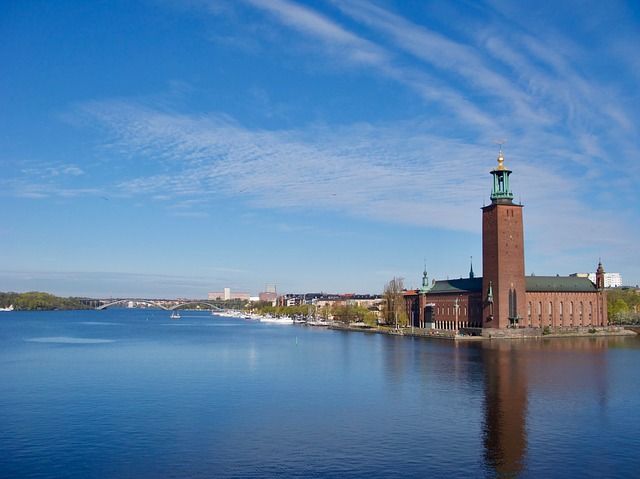 Ethiopia's Prime Minister Abiy Ahmed won the 2019 Nobel Peace Prize. Abiy Ahmed won this year's prize for his role in ending the 20-year war over disputed border territory between Ethiopia and Eritrea. In a tweeted statement, the prime minister's office said it was "pleased to express our pride" in the selection, adding that Abiy "has made peace, forgiveness and reconciliation key policy components of his administration." Abiy also recently played a role in helping to broker a power-sharing deal in neighboring Sudan. Since his election in 2018, Abiy has released the country's political prisoners, freed jailed journalists, met with the political opposition and civil society to discuss reform, invited previously exiled political parties to return to Ethiopia, and embarked on major institutional reforms. He has also shown his commitment to gender equality by appointing women to half of his cabinet. Announcing the prize in Oslo, the Norwegian Nobel Committee said Ahmed's "efforts deserve recognition and need encouragement."
The ruling Socialists won Portugal's latest election but failed to gain an outright majority. Prime Minister Antonio Costa will need to negotiate a new deal with one or both of his far-left allies from the previous legislature. In 2015, the minority government made a deal with parties on the Left to exclude the Right. Leaders for the Left Bloc and the Communists both indicate they have no objections to Costa being nominated as premier and are open to negotiate if the Socialists commit to improving the lives of workers. Costa's minority government has been praised for combining fiscal discipline with measures to promote growth after recession and the austerity of Portugal's debt crisis in 2010–2014. Costa told supporters he would continue to cut the budget deficit and the debt, but that his actions could be complicated by his potential allies' demands.
A spokesman for the president of the Philippines told concerned commuters in Manila to set off earlier if they want to get to their destination on time. Manila is one of the world's most densely populated cities and also one of the most gridlocked cities, and major train breakdowns have added to excruciatingly slow traffic and overcrowded public vehicles to make the lives of commuters increasingly difficult. The spokesman, Salvador Panelo, was accused by frustrated Filipinos of being "out of touch with reality." The comments follow a government purchase of a £32m ex-US military plane to be used as the president's private jet. Panelo has accepted a challenge from concerned citizens on social media to take public transport to his work at the presidential palace on Friday. "The challenge to commute is accepted," he said. "I'll take the jeepney [a type of bus] and the train in going to work."
The people of Poland go to the polls this weekend to elect their new government. The ruling Law and Justice (PiS) party is considered favorite to gain the most seats in the country's parliamentary election on October 13. However, it may not necessarily form the next government. Poland's three most important opposition parties could form a government if they can collectively gain more seats than the ruling party. Most polls indicate that 10% of voters still haven't made up their minds and turnout tends to be quite low in the country's elections, with only 51% of those eligible voting in 2015. However, concerns about creeping authoritarianism in Poland suggest voter participation could be higher this time around.