Friday news roundup November 29, 2019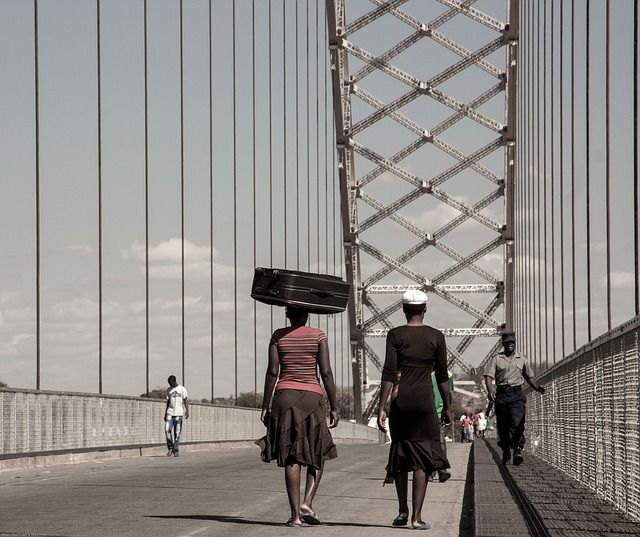 French environmental activists barred access to an Amazon depot near Paris. Dozens of activists blocked an entrance to an Amazon warehouse south of Paris on Thursday to protest against the environmental impact of the "Black Friday" sales. The activists say the surge in deliveries by Amazon and other retailers over the Black Friday period adds to greenhouse gas emissions. Paris is considering new rules, including a tax on deliveries, to ease the traffic jams and pollution caused by Amazon and other businesses. The mayor's deputy in charge of urbanism, Jean-Louis Missika, claimed in an open letter published on Monday that Amazon alone would deliver 2.5 million packages a day in Paris during the Black Friday sales, ten times more than usual. Amazon recently pledged to go net carbon neutral by 2040 to mitigate its impact on the climate by investing in electric delivery vans, among other initiatives.
Zimbabwe is on the verge of "manmade starvation," according to a UN expert. More than 60% of Zimbabwe's population is now considered food insecure, with most households unable to obtain enough food to meet basic needs due to hyperinflation, according to Hilal Elver, the UN special rapporteur on the right to food. Elvar made the observation after an 11-day visit to parts of the country worst hit by the El Niño-induced drought. "[T]he crisis continues to worsen due to poverty and high unemployment, widespread corruption, severe price instabilities, lack of purchasing power, poor agricultural productivity, natural disasters, recurrent droughts and unilateral economic sanctions," said Elver. The drought has also affected children's health, with nearly 90% of Zimbabwean infants experiencing malnutrition and stunted growth as a result of high levels of poverty and the consequence of the recurrent drought and floods.
A store in Japan is to rethink its policy of allowing staff members on their periods to wear badges. The intention of the badges—which featured a mascot known as "Seiri-chan," or Miss Period—was that staff who were wearing them could get extra help, or longer breaks, if they needed them. The badges, the wearing of which was voluntary, were introduced in October after a suggestion from employees and linked to the opening of a new women's well-being section of the Daimaru store at Osaka Umeda. Daimaru spokeswoman Yoko Higuchi told the BBC the idea was to "improve the working environment" for staff by sharing the information. However, there were "many complaints" from the public, with "some of them concerning harassment," according to an unnamed executive. Daimaru is now rethinking the policy, hoping to come up with a different way of sharing the information that doesn't alert the public.

__

Our annual survey is now live! Complete our short questions for the chance to enter our prize draw: https://www.surveymonkey.co.uk/r/IZAWoLSurvey2019