Friday news roundup March 13, 2020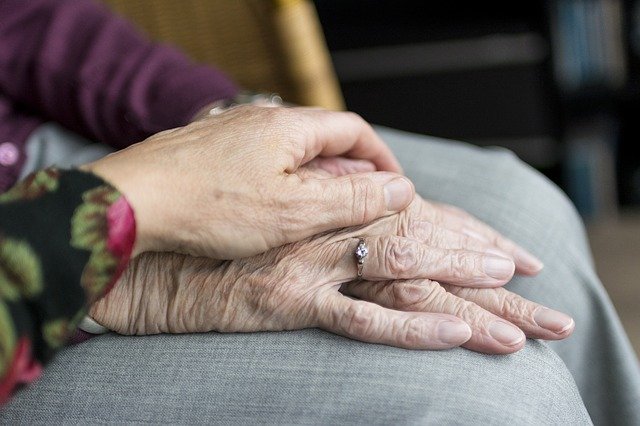 Many older New Zealanders do not have enough money to cover life's basic needs, with older Maori badly affected. A UN expert on older people, Rosa Kornfeld-Matte, who toured the country for ten days, says the government has the "intention" to improve the lives of older New Zealanders, but many are living meagre existences of poverty and desperation. By 2034 it is estimated there will be more than 1.2 million people aged 65 and over, with nearly 180,000 people aged 85 and over, living in New Zealand. Kornfeld-Matte praised the pension payment (NZ$350 a week; for many their only income), but observed that many older Kiwis do not have enough money to cover life's basics, including housing, nutritious food, and heating. Other problem areas include lack of adequate transport, increasing digitization, and "prevalent" loneliness and social isolation. Kornfeld-Matte remains committed to New Zealand's "good intentions," and urges the country to be a champion of human rights for all its people.
Embroiled in a lawsuit over equal pay, US Soccer claims the men's national team has "more responsibility." Lawyers argued in a court filing on Monday that women athletes within US Soccer are less skilled and work less demanding jobs than their male counterparts. "The job of a [men's national team player] carries more responsibility within US Soccer than the job of a [women's national team] player," they argued. The women's team won its fourth World Cup title in France in 2019 while the men's team failed to qualify for the 2018 World Cup. The women are asking for US$67 million in back pay for what they claim is US Soccer's violation of the Equal Pay Act. FIFA—football's governing body—offers significantly different prizes for the winners of the men's and women's World Cups, which US Soccer in turn distributes to the players. In their suit, the women have argued that US Soccer should not pay them less because of FIFA's prize structure, but US Soccer has said that matching the bonus paid out by FIFA to men's winners would cause the organization financial harm. The sides will face a jury trial in May.
Second-generation migrants "feel more discriminated against" than their parents, according to a new briefing from the UK's Migration Observatory. The study says that between 2016 and 2018 a third of adult children of migrants in the UK felt they belong to a group that is discriminated against in British society. The authors speculate that the children of migrants, most of whom are born and have spent their entire lives in the UK, might have higher expectations of equal treatment compared to their migrant parents, who perhaps compare their experience to life in their country of origin and feel that they have benefited from moving. The briefing also shows that migrants from countries outside the EU—most of whom are from South Asia and sub-Saharan Africa—are more likely to feel they are part of a discriminated group compared to European migrants, who are mostly white. The UK was one of the first countries in Europe to pass racial anti-discrimination legislation and still has one of the most favorable anti-discrimination policies in Europe. However, the Migration Observatory's findings show discrimination still feels like a reality for many migrants and nonwhite British minorities.
The founder of the world wide web, Tim Berners-Lee, warns it is "not working for women and girls." In an open letter commemorating the 31st anniversary of the internet, Berners-Lee stresses the importance of tackling gender equality and warns that women of color and those from LGBTQ+ and other marginalized communities still face acute discrimination. "This should concern us all. Women's rights are human rights and are fundamental to a healthy society, from reducing poverty and disease to improving education and economic growth," he says. Calling for new legal protections to hold perpetrators of online gender-based violence to account, he urges those who shape technology—from CEOs to academics, engineers, and public officials—to tackle online harms against women as a priority. "Relentless harassment silences women and deprives the world of their opinions and ideas," he adds. While acknowledging that many companies are working hard to tackle discrimination, he adds that unless resources are dedicated and teams diversified to mitigate bias, there is a risk of expanding discrimination. Berners-Lee says 2020 "must be the year" the problem is prioritized.