Friday news roundup June 12, 2020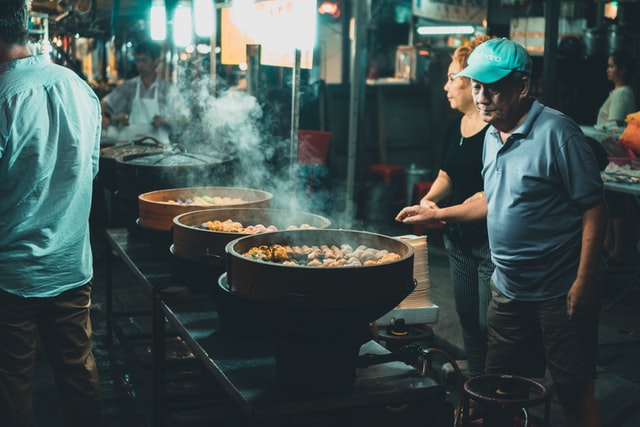 UK GDP fell by 20.4% in April, the largest monthly fall on record. According to the UK's Office for National Statistics, the economy contracted by 20.4% in the first full month of the coronavirus lockdown, compared to the previous month. The figures reveal that every sector of the economy was affected as the government controlled its citizens' business and social lives in order to limit the spread of the virus. Experts hope to see growth returning as social distancing measures are relaxed, people return to work, and businesses gradually re-open. However, unemployment is expected to rise significantly in coming months and the OECD warned on Wednesday that the UK is likely to be the hardest hit developed economy with a predicted decline of 11.5% in GDP for 2020.
Kenya will impose a 1.5% digital tax on tech giants. Kenya's Finance Minister, Ukur Yattani, announced the tax, expected to come into force on July 1, in the 2020/21 budget statement. The US opposes digital taxation, believing it unfairly targets US tech companies like Google, Netflix, and Facebook. Ten other jurisdictions, including the UK, EU, and India, have also announced plans to increase tax on US tech companies. All risk retaliatory tariffs from the US. France believes such actions will help prevent tech firms diverting revenues through jurisdictions with more favorable tax requirements.
China's street vendors could help fire up the country's ailing post-coronavirus economy. The Chinese premier, Li Keqiang, described the vendors as the "lifeblood" of the country and a key source of low-skill employment in a recent speech. Experts say the vendors have a key role in cities, providing employment for the lower-skilled and a source of cheap food for poorer residents, many of them migrant workers. More recently, however, street vending has not been seen as being fitting of new, modern Chinese cities. Xu Jianhua, from the Department of Sociology at the University of Macau, sees current support for the trade as a temporary measure in response to Covid-19.
Singapore's deputy prime minister says the Covid-19 pandemic will accelerate major structural changes and job losses. Heng Swee Keat, in an interview with The Straits Times and The Business Times, also said the Singapore government "will support workers to upskill and companies to rethink their business models so that Singapore can overcome the crisis and emerge stronger." Heng says the shape of economic recovery is unclear because of the deep cyclical shocks that have been inflicted on global supply and demand, but it will likely rely on how countries cope with significant and accelerated structural changes in: innovation, globalization, and the future of work (e.g. AI and robots). Heng believes that countries that prepare their citizens for change will be better positioned to seize new opportunities.