Friday news roundup July 31, 2020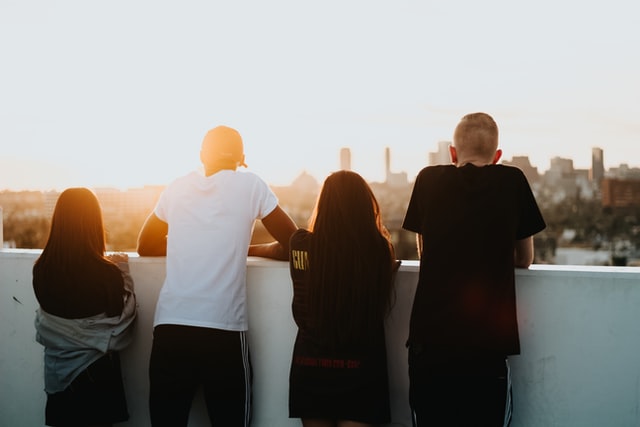 Europe is facing a lost generation as a result of coronavirus. Having missed their first rung on the jobs ladder as a result of the Covid-19 outbreak, economists say young Europeans are likely to face decreased employment and earnings prospects in the long term. While the overall EU unemployment rate in May increased by just 0.1 percentage point to 6.7%— thanks to furlough and short-time work schemes—unemployment among the under-25s increased three times as fast by 0.3 percentage points to 15.7%. Evidence has shown that just one month of unemployment at ages 18–20 can cause a lifetime income loss of 2%. The EU is urging governments to use existing EU funds to create youth jobs and training, estimating at least €22 billion ($24.9 billion) of investment is required to start addressing structural skills gaps seen in European jobs markets.
The National Food Strategy has called on the UK government to expand free school meals to tackle poverty and obesity. The study, led by Leon restaurant founder Henry Dimbleby, proposes giving a further 1.5 million children free school meals at a cost of £670 million a year to prevent a diet "disaster" that has been further highlighted by the Covid-19 pandemic. It also recommends that poorer youngsters should be fed during the school holidays. "The effects of hunger on young bodies (and minds) are serious and long-lasting, and exacerbate social inequalities," says the report. Poorer children risk being "left behind," as "[o]ne of the miserable legacies of Covid-19 is likely to be a dramatic increase in unemployment and poverty, and therefore hunger." Environment Secretary George Eustice says the government "will carefully consider this independent report and its recommendations."
Data show that BAME people hold just 4.6% of the UK's top workplace roles. Just 51 (4.6%) of the top 1,097 workplace roles in the UK are held by black, Asian, and minority ethnic (BAME) people, according to data seen by Sky News. However, BAME groups make up 14% of the UK population. Ethnic minority women occupy just 10 of the top positions. The data include senior leadership positions across central and local government, public bodies, police and security, the private sector, education, sports, and charities. Some categories are particularly unrepresentative of the diversity of their workforce. For example, the NHS workforce is over 20% BAME, but there are only three (6%) senior ethnic minority leaders across the top 50 NHS trusts; there are no BAME CEOs. There are also currently no BAME CEOs at either of the top arts and culture institutions or on the national governing bodies of sport. The CEO of Green Park, Raj Tulsiani, which conducted the research, says: "If we're unable to deal with a more diverse society in a way that's fairer, that society will continue to fragment and that's an issue for everybody—and for the economy given the situation we're in post-COVID-19 and Brexit."
China says it will not recognize the British national (overseas) passport as a legal travel document. Chinese ambassador to the UK, Liu Xiaoming, announced the move in response to the UK's decision to offer those eligible for a BNO passport the right to seek a path to citizenship in the UK. The UK decision was, in turn, a response to the introduction of new security laws in Hong Kong which the UK prime minister described earlier in July as "a clear and serious breach of the Sino-British Joint Declaration." That declaration was signed by the UK and China and guaranteed Hong Kong's autonomy, rights, and freedoms would remain unchanged for 50 years after the UK transferred the former colony back to China in 1997. Liu Xiaoming, in response, said the offer breached the 1984 Memorandum of Agreement that promised the UK would not provide a permanent right of abode to BNO passport-holders.