Friday news roundup July 3, 2020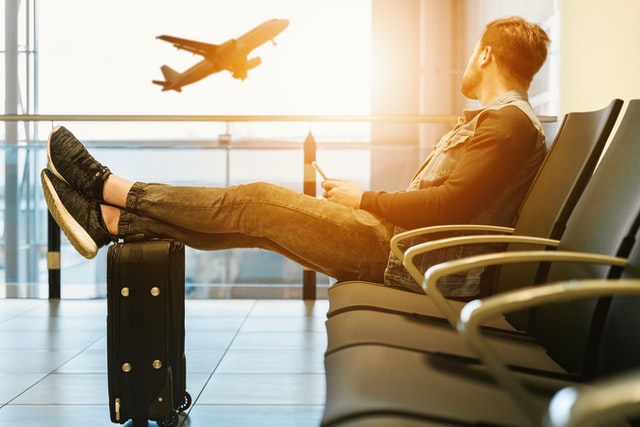 England is due to scrap its quarantine requirement for arrivals from 50 countries considered to be "low risk." From July 10, people arriving in England from more than 50 countries will no longer be required to self-isolate for two weeks. France, Spain, Germany, and Italy are the first countries to be announced, but a full list is expected on Friday. The Foreign Office is also due to change its travel advice, which currently warns against all but essential travel overseas, from Saturday. The list will be arranged in a traffic light system. Green countries will have very low levels of the virus, but may still have restrictions in place for UK travelers; amber countries will have reciprocal agreements in place; and current restrictions will remain in place for countries marked as red.
The UK prime minister made an offer of citizenship to Hong Kong residents affected by new security laws. Boris Johnson said he believed that "this national security law constitutes a clear and serious breach of the Sino-British Joint Declaration." The declaration signed by the UK and China guaranteed Hong Kong's autonomy, rights, and freedoms would remain unchanged for 50 years. About 300,000 Hong Kong citizens have British National Overseas (BNO) passports and another 2.6 million are eligible to apply. Eligible individuals from Hong Kong can currently visit the UK for six months without a visa. Under the new policy, they will have the right to live and work in the UK for five years, after which they can apply for settled status and then citizenship. Those born after the end of British rule in 1997 are not eligible.
A national referendum paved the way for Vladimir Putin to remain in power until 2036. Election officials confirmed on Thursday that almost 78% of voters backed constitutional amendments that will see presidential term limits reset. President Putin will now be able to run for election again in 2024 and 2030 if he chooses to. Russia currently faces a number of challenges. The country has recorded almost 655,000 cases of Covid-19, with more than 9,500 deaths. Only the US and Brazil have reported more cases. As people have stopped traveling and factories have stopped production to prevent further spread of the virus, plummeting oil prices have also seen the value of the ruble fall. The stagnating economy and decline in the population's living standards which have lasted for almost a decade are probably the president's biggest challenges.
The EU has welcomed Indonesia's decision to help 99 Rohingya refugees stranded off the northern coast of Aceh last week. The Indonesian government provided a safe-landing and humanitarian assistance to the Rohingya refugees. The EU plans to mobilize humanitarian support, in cooperation with the Indonesian authorities, the United Nations High Commissioner for Refugees (UNHCR), and other humanitarian organizations, to help address the refugees' most urgent basic needs. It also counsels other countries in the region to engage more with the Myanmar government to increase its efforts towards finding a solution to the Rohingya crisis, in line with the principles of international law and human rights.