Friday news roundup January 25, 2019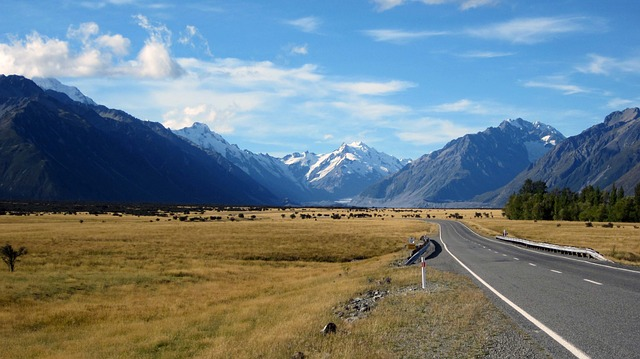 35,000 Belgian students protested against global warming and pollution. Thousands of Belgian school children walked out of lessons this week in an unprecedented protest against global warming and pollution. The 35,000-strong gathering in Brussels saw the biggest turnout in recent times for a student protest, according to local police. Brussels, home to EU institutions that set European climate policies, has regularly been ranked among the most congested cities in Western Europe due to the country's high population density and large number of commuters. Students are vowing to miss school once a week until the government takes action.
New Zealand's prime minister announced a new "well-being budget." Prime Minister Jacinda Ardern unveiled a new approach to running New Zealand's finances at the World Economic Forum in Davos. Ardern said that politics needed to be more altruistic, and more long-term, to address the deep-rooted challenges we're grappling with as the economy changes. From 2019, her government will therefore present a "well-being budget" to gauge the long-term impact of policy on the quality of people's lives. In practical terms, the New Zealand government website explains: "The Wellbeing Budget will broaden the Budget's focus beyond economic and fiscal policy by using the Treasury's Living Standards Framework to inform the Government's investment priorities and funding decisions. The Government will measure and report against a broader set of indicators to show a more rounded measure of success, as a country and as a Government."
The Italian government approved controversial new welfare and pensions policies. The Italian government has approved a "citizens' income" and a new pension scheme, marking a major overhaul of the country's welfare system. After a drawn-out battle with Brussels over the budget, during which Italy's ruling parties were forced to make some concessions, the government agreed reforms that will provide income support for the poor and allow people to retire earlier. Critics say the policies are unsustainable for Italy's already-strained public finances.
MI5, a law firm, and the Welsh government are among the UK's "best LGBT employers," according to Stonewall. Solicitors Pinsent Masons topped the list of top 100 LGBT companies released by the LGBT charity. Stonewall's Executive Director Darren Towers explained Pinsent Masons is "leading the way, championing lesbian, gay, bi and trans equality in the workplace." The company's inclusive policies, its attitude toward transgender staff and visitors, and involvement in campaigns like that for marriage equality in Northern Ireland all led to their achievement. The Cheshire Fire and Rescue Service, MI5, the National Assembly for Wales, and law firm Bryan Cave Leighton Paisner completed the top five employers. LGBT-inclusive employers play a "crucial role in changing society," says Stonewall: "We know that people perform better when they can be themselves. They are more productive, creative and overall, morale is better."
Read more articles from IZA World of Labor about Environmental regulation and Workplace discrimination.