Friday news roundup January 17, 2020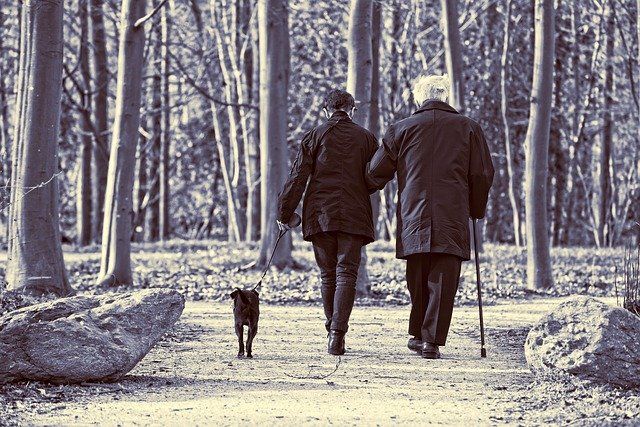 Being wealthy can add nearly a decade to your lifespan, according to a new study. The study, conducted by researchers at University College London (UCL), followed 25,000 US and UK residents over the age of 50 for over a decade to see how their health progressed. It found that the richest members of society tend to live much longer free from illness and disability than the poorest. At the age of 50, the wealthiest men in England and the US lived for an extra 31 years in good health compared with around 22 to 23 years for those in the poorest group. The numbers for women were 33 years for the wealthy and 24 to 25 years for the poorest. The researchers believe that efforts to reduce health inequalities in both countries should target people from disadvantaged socioeconomic groups.
Environment minister Shinjiro Koizumi is set to be the first sitting cabinet minister in Japan to take paternity leave. At a news conference this week, Koizumi said that he plans to take two weeks of paternity leave—over a three-month span so as not to interfere with his ministerial duties—after his son is born later this month. Japan's paternity leave ranks among the most generous in the developed world but is rarely used. Koizumi, one of Japan's youngest ever cabinet members, has been openly critical of the stigma surrounding paternity leave, saying that the fuss made about his decision is a sign that Japan is "rigid and old-fashioned." He believes "[t]he atmosphere needs to be changed, not only the system," or the number of male public officials who feel they can take the leave will never increase. Chief government spokesman Yoshihide Suga told a news conference he hopes that Koizumi's decision to take the leave will encourage other men to follow suit.
Drought and extreme weather have left tens of millions short of food in southern Africa. Years of drought, widespread flooding, and economic disarray have left 45 million people in the region facing severe food shortages, according to the World Food Programme (WFP), a branch of the United Nations. The crisis has been aggravated by surging food prices, large-scale livestock losses, and rising joblessness. Half the population of Zimbabwe—7.7 million people—are acutely food insecure. About 20% of people in Zambia and Lesotho also face acute food insecurity, as does 10% of the population of Namibia. The 16 nations in the Southern African Development Community have experienced only one normal growing season in the past five years. Seasonal rains have been late in many countries and UN experts predict that another bad harvest is on its way. Remittances from abroad are felt to be, so far, cushioning some of the effects of the climate, drought, and economic situation, but Eddie Rowe, WFP's country director for Zimbabwe, warns "[t]here are clear indications that the situation has deteriorated significantly."
The UK government says there will be no automatic deportation of EU citizens post-Brexit. Those who fail to sign up for the settled status scheme by the June 30, 2021 deadline will not automatically be deported, Downing Street has said. The confirmation comes after European Parliament Brexit co-ordinator Guy Verhofstadt said he had been given the assurance by the UK government. So far 2.7 million people have applied to the scheme, under which EU citizens living in the UK can apply to stay in the country after Brexit. Home Office minister Brandon Lewis said on Friday that deporting EU citizens who have not applied for settled status "is not what we're about." He said, "At the end of June 2021, if people haven't applied and they've got good reason for that, we'll be looking at that and we'll be looking to grant status." His focus is, however, on encouraging people to apply now.