Friday news roundup December 6, 2019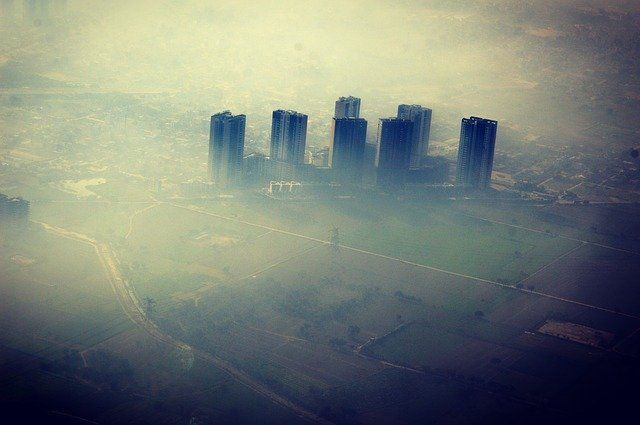 Cutting air pollution can prevent deaths within weeks, according to a study by a group of international scientists from the Forum of International Respiratory Societies. The study found that the health benefits after toxic air levels were reduced were "almost immediate and substantial," with dramatic reductions in asthma and heart attacks, fewer children missing school, and a reduction in the number of small and premature babies. The World Health Organization (WHO) describes air pollution as a "silent public health emergency," with more than 90% of the world's population breathing toxic air. Lead author of the study, Professor Dean Schraufnagel of the University of Illinois at Chicago, said "It is critical that governments adopt and enforce WHO guidelines for air pollution immediately." He added, "Sweeping policies affecting a whole country can reduce mortality within weeks. Local programmes, such as reducing traffic, have also promptly improved many health measures."
A French strike against pension reforms entered its second day. Trade unions in France say they plan to keep striking until President Emmanuel Macron backs down from his planned pension reforms. The strike has crippled public transport and closed schools across the country. President Macron wants to simplify the country's existing system, which comprises more than 40 different plans, many with different retirement ages and benefits. He believes the system as it stands is unfair and too costly and wants to implement a single, points-based system under which, for each euro contributed, every pensioner has equal rights. The trade unions say Macron is set on dismantling worker protections. There is scope for concessions over the way changes will be phased in, but there has been no indication from government that it is willing to change the central elements of the planned reform.
Protests in Colombia resumed after talks faltered. Trade unions, student and indigenous groups are marching in Colombia's major cities with wide-ranging demands for President Iván Duque that include making education more accessible. The protests started almost two weeks ago with hundreds of thousands of people taking part in rallies. The committee representing the protesters has made 13 demands, including that the government fully meets its obligations under the terms of the peace process signed with the FARC in 2016, and that it do more to prevent the killings of social activists and former rebels. It also wants assurances from President Duque that the pension age will not be raised and that the minimum wage will not be cut for young people, changes President Duque has denied intending to make. The president is calling for a "great national dialogue" to discuss the protesters' demands.
Read more from IZA World of Labor on the environment, trade unions, and pension reform.
__

Our annual survey is now live! Complete our short questions for the chance to enter our prize draw: https://www.surveymonkey.co.uk/r/IZAWoLSurvey2019