Friday news roundup December 20, 2019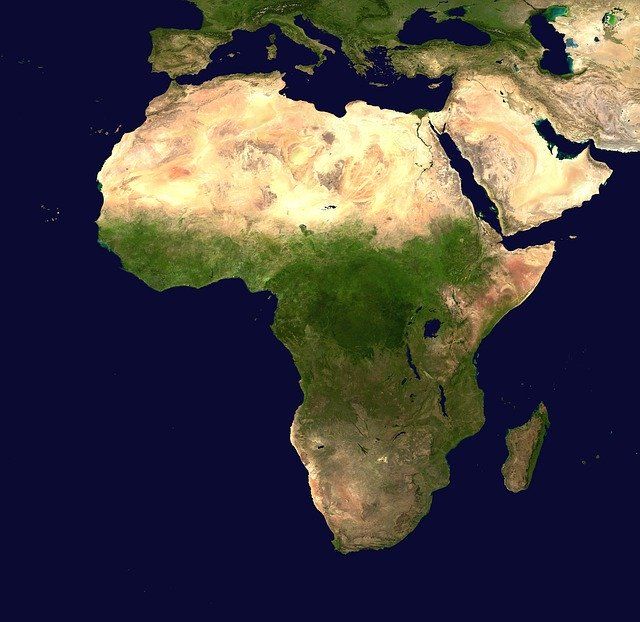 Ethiopia launched its first satellite into space. Deputy Prime Minister Demeke Mekonnen said in a speech at the launch event, "This will be a foundation for our historic journey to prosperity." The African Union adopted a policy on African space development in 2017, believing that space science and technology could advance economic progress and natural resource management on the African continent. The satellite, launched from a space station in China, was designed by Chinese and Ethiopian engineers, with a majority of its manufacturing costs paid for by the Chinese government and will be used for weather forecast and crop monitoring. Solomon Belay, director general of the Ethiopian Space Science and Technology Institute, told Reuters, "Space is food, space is job creation, a tool for technology ... sovereignty, to reduce poverty, everything for Ethiopian to achieve universal and sustainable development."
A new global study found that people living with air pollution have higher rates of depression and suicide. Cutting air pollution around the world to the EU's legal limit could prevent millions of people becoming depressed, the research suggests. "We've shown that air pollution could be causing substantial harm to our mental health, making the case for cleaning up the air we breathe even more urgent," said Isobel Braithwaite, of the University College London, who led the research. While the researchers believe exposure to toxic air is causing these cases of depression, it is difficult to prove beyond doubt. "We know that the finest particulates from dirty air can reach the brain via both the bloodstream and the nose, and that air pollution has been implicated in increased [brain] inflammation, damage to nerve cells and to changes in stress hormone production, which have been linked to poor mental health," Braithwaite said. Meeting the EU limit could therefore make a big difference.
Protests continued in India following a controversial new citizenship law. The Citizenship (Amendment) Act 2019 makes religious affiliation one of the grounds for citizenship and has been seen as a dramatic move away from being a secular, pluralist democracy, toward a Hindu majoritarian nation. The law is felt to be discriminatory against the country's minority Muslim population. Although large gatherings have been banned by authorities in an effort to clamp down on the demonstrations, Thursday saw the largest protest yet in the nation's capital, Delhi. Roads were closed, with barricades and thousands of riot police stationed to block a planned march from the city's historic Red Fort, but many gathered at the New Delhi landmark Jantar Mantar in a display of mass civil disobedience. About 1,200 people were detained. At least 19 flights were cancelled from Delhi airport, schools were closed, and warnings were issued on the radio for people to stay in their homes, while the authorities blocked mobile internet in certain areas of the city.
Philippine authorities arrested 342 illegal Chinese gaming workers in a raid on an unlicensed gambling operation. Licensed online gaming operations, fuelled by the appetite for betting in mainland China where gambling is prohibited, have been good for the Philippine economy. The gaming companies and their employees have, however, been blamed for driving up office and residential rent. Makati City, Manila's main business hub, has banned the issue of new licenses as a result. It is thought that illegal operations now outnumber those being regulated. Such unregulated businesses don't pay tax and attract high numbers of illegal Chinese immigrants. They are also suspected to be a front for crimes like money laundering. The Chinese arrested late on Thursday were at a registered gambling firm that had not yet secured a license from the state gaming regulator.