Friday news roundup April 9, 2021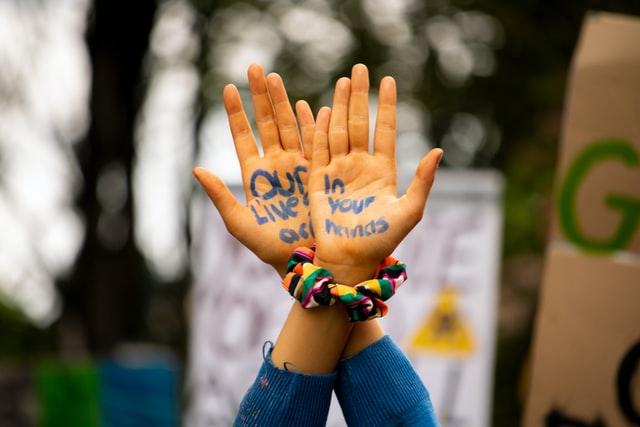 Children are taking European states to court over the climate crisis. On November 30, six Portuguese children and young people brought a historic court case (Duarte Agostinho and Others v. Portugal and Others—the Agostinho case) to the European Court of Human Rights (ECHR), arguing that those states which fail to solve the climate crisis are breaching human rights. The ECHR agreed to fast track the case and the 33 European states must now respond explaining how they will reduce the greenhouse gas emissions that are destabilizing the climate. The case makes the key argument that states are engaging in youth discrimination. The applicants argue that, as well as violating their rights to life and to private life, governmental failure to tackle the climate crisis constitutes discrimination, stating that "children and young adults are being made to bear the burden of climate change to a far greater extent than older generations." The states involved must also outline how they are considering children's best interests in their policies.
The Australian government has announced a "road map for respect" to tackle sexual harassment. On Thursday, Australia's conservative government agreed to accept a series of 55 recommendations from the country's Sex Discrimination Commissioner that aim to prevent gender-based abuse and increase accountability for misbehavior in the workplace. The move comes after two months of sexual harassment and assault scandals in the country, including a claim of a rape inside Parliament House. Prime Minister Scott Morrison's plan includes more education in schools and the promise of new legislation to end exemptions for judges and members of parliament from the country's sex discrimination law. Victims would also be able to file complaints for up to two years after an attack. Recent polls reveal Australian women have lost trust in the government since a former Liberal staff member said in February that she was raped in a ministerial office in 2019. The revelation led to further accusations of inappropriate behavior against members of parliament and employees at every level. Thousands of women protested on the streets of Australian cities in a march for justice.
A vote at an Alabama warehouse looks likely to reject forming Amazon's first US union. Workers have so far voted 1,100-463 against forming a union at the facility in Bessemer. Vote counting will resume Friday morning. The election will determine if workers in Bessemer will form the first labor union at an Amazon warehouse in the US and has been described as one of the most important labor fights in recent American history. About 55% of the nearly 6,000 workers who were eligible to vote returned their ballots. Hundreds of ballots have been challenged, resulting in a lengthy counting process. Ballots can be challenged based on several factors, such as the eligibility of the voter in regard to job classification or dates of employment.
Find IZA World of Labor content on the environment and on unionization and collective bargaining.