Female world leaders launch campaign warning against the erosion of women's rights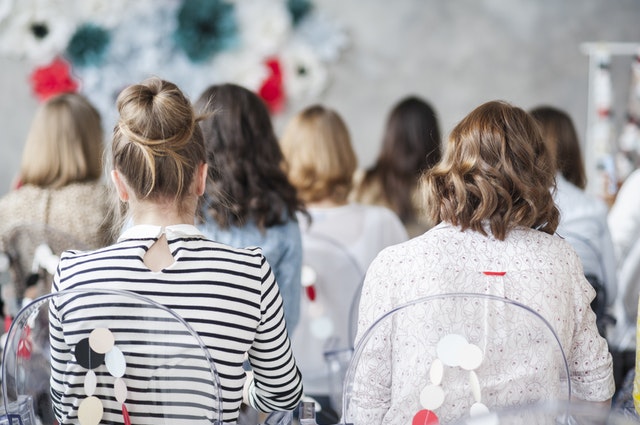 Female world leaders are taking a united stand against the erosion of women's rights. The group have penned an open letter highlighting the lack of progress in women's rights around the globe and the urgent need to fight against gender inequality.
"Female labor force participation is an important driver (and outcome) of growth and development," writes Sher Verick. Emphasizing the importance of the quality of women's work in achieving global development, Verick adds that, "expanding access to secondary and higher education is particularly relevant."
Susana Malcorra, the Argentinian foreign minister, argues that a significant contributing factor to the erosion of women's rights is the way in which feminism is sometimes viewed. When feminism is thought of as something that harms men, it hinders the progress of gender equality. "There is a sense of the established power being threatened by women gaining respect," she says. Therefore, Malcorra argues that there is an urgent need for a clearer understanding of why gender equality is both necessary and beneficial for all in society.
Malcorra is joined by Helen Clark, former prime minister of New Zealand, and Bulgarian politician and former Unesco director, Irina Bokova, in the launch of the campaign. The open letter written by the three women states: "We collectively call attention to the need to achieve full gender equality and empowerment of women across all ambits of society." They also stress the need for the potential of women to be "unleashed" in order for world peace to be achieved.
It has been signed by 26 female leaders, including Sahle-Work Zewde, president of Ethiopia, and former Irish president Mary Robinson. Malcorra also argues that in countries that have experienced the rise of "macho-type strongman" such as Brazil, the Philippines and Italy, there has been a strong push back against women's rights.
"It's a proposition where, if men get paternity leave for example, it's not that they lose anything, they gain by having responsibility for the family, they gain by a closer relationship with the children, that's not zero sum, that's a win-win. But it's clear that there are corners of power in the world that don't see it like that," said Malcorra.
Read more articles about female labor force participation.