Concerns raised over the quality of some new UK apprenticeships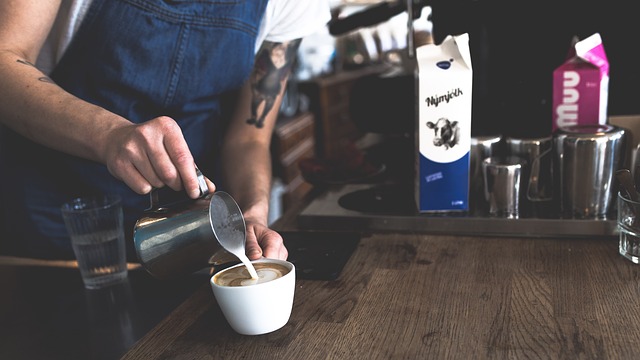 Jobs as restaurant waiters and hotel reception staff are among those now being classed as apprenticeships, says a new report by centre-right think tank, Reform.
According to Reform's report, as part of the government's wider package of reforms to apprenticeships, groups of employers have come together to write new "apprenticeship standards." While some have used this as an opportunity to generate high-quality standards, others appear to have relabeled low-quality, low-skill, and often low-wage roles as "apprenticeships."
The UK government introduced the apprenticeship levy in April 2017 with the goal to increase skills and productivity across the UK. The levy requires organizations with a payroll of £3 million or more to pay 0.5% of this cost into a "digital account" held by HM Revenue & Customs, with the aim of increasing the number of placements.
More than 50,000 organizations across the UK have contributed since the levy's introduction, according to the Open University, at a total cost of £1.8 billion. Organizations in England have so far only withdrawn £108 million—just 8% of the £1.39 billion they have paid in.
The report's author, Tom Richmond, senior research fellow at Reform, believes that in its current form the apprenticeship levy is too complicated for employers, focused on too many inappropriate forms of training, and is unlikely to deliver value for money.
Richmond recommends abandoning the government's target for three million apprenticeships by 2020, to shift the focus from quantity back to quality.
He urges the government to adopt an "internationally benchmarked definition" of an apprenticeship, and replace the current payment system with vouchers "to give employers control of government funding while reducing their administrative burdens."
He also believes that the exam regulator Ofqual should quality assure the end-point assessments for apprentices "to ensure that standards are maintained over time and poor practice is quickly identified and eradicated."
IZA World of Labor author Robert Lerman notes that "[a]pprenticeship training is usually a profitable investment for firms as well as workers. Often, firms can recoup all or most of their costs within the apprenticeship period. By providing firms with information on economic returns, by helping them set up apprenticeships, and by funding off-site training, policymakers can promote the expansion of effective career training and increased worker earnings with only modest public expenditures."
Benoit Dostie stresses the benefits both workers and firms can share as a result of investment in firm-sponsored training: "Workers benefit through higher wages and increased skills. Firms benefit through increased innovation and a higher productivity of labor." He says that "[p]olicy should…be directed toward reducing barriers to training that may result from a lack of information or access to credit, particularly in smaller firms."
Read more IZA World of Labor articles about apprenticeships and training.
Contact our topic spokesperson Werner Eichhorst directly with any vocational training-related questions.