British summer fruits industry at risk of staff shortage post-Brexit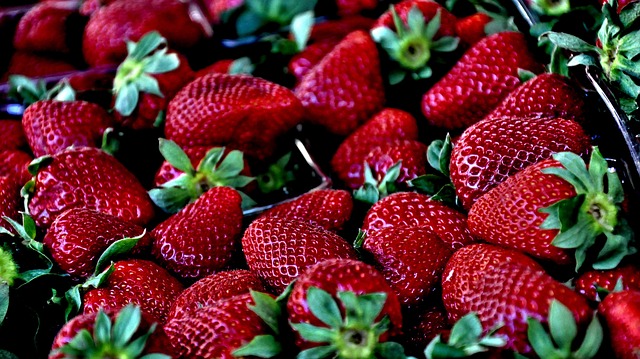 The number of seasonal workers coming to the UK in 2017 has already fallen by 17%, attributed to a lack of clarity on the future for EU workers and a drop in the value of the pound since last year's Brexit vote.
With 95% of seasonal fruit pickers in Britain coming from the EU, primarily Poland, Bulgaria, and Romania, such a dramatic reduction in labor supply could be disastrous for an industry worth more than £1.2bn.
Marion Regan, owner of Hugh Lowe Farms in Kent, which has been supplying the Wimbledon tennis championships with its famous strawberries for the past 25 years, has called for a system to allow seasonal fruit pickers to continue to work in Britain after Brexit.
Like many other horticultural producers in Britain, Regan relies on seasonal labor, with pickers arriving for the summer, staying on site, and then returning home at the end of the season. "I very much hope that when we leave the European Union there will still be a mechanism by which these great young people are still able to come here," she said.
British Summer Fruits (BSF), the industry body that represents 97% of all berries supplied to the UK's supermarkets, has also urged the government to allow laborers from Europe to work in Britain after Brexit, on fixed-term contracts to fill the vacancies that employers struggle to fill with British labor.
The Guardian reports a government spokesman as saying: "Leaving the EU gives us the opportunity to design a better system that works for the UK's agricultural industry and helps our farmers to grow more world-class food."
Klaus F. Zimmermann, has written about circular migration for IZA World of Labor, noting that although in the popular immigration narrative migrants leave one country and establish themselves permanently in another, in reality, migration is typically temporary: Workers migrate, find employment, and then return home or move on, often multiple times. Sending countries benefit from the remittance payments foreign workers send home whilst abroad and from enhanced human capital when they return home, while receiving countries fill labor shortages. Impeding circular migration—practiced most commonly by young, low-skilled men without dependents—can therefore be costly to both sending and receiving countries.

Read more articles on migration policy.
Have a specific question about an aspect of migration? Find a topic spokesperson.