Anti-coronavirus bus shelters installed in Seoul, South Korea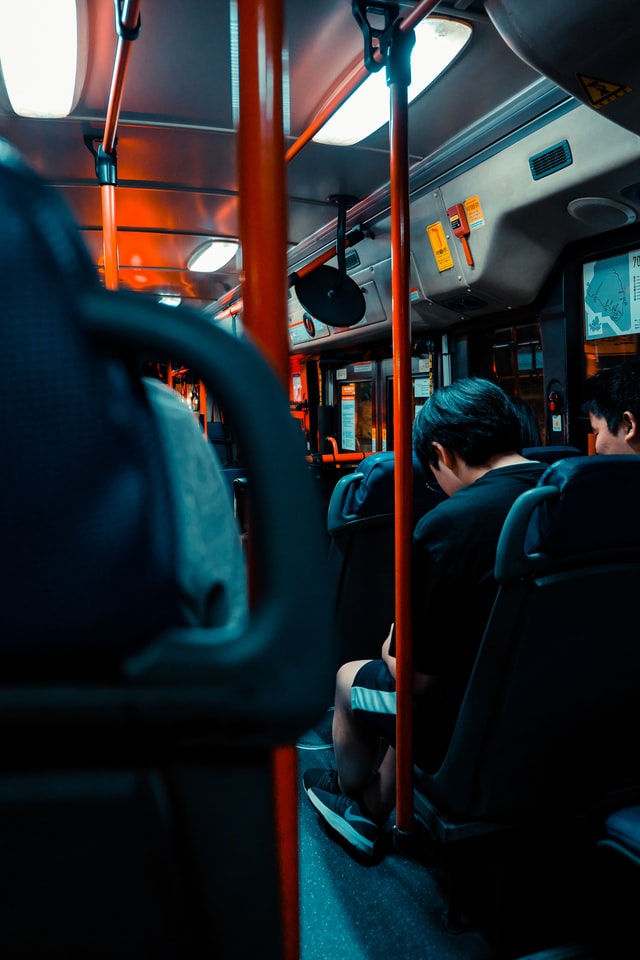 The ten new smart shelters, installed in a district of South Korea's capital, Seoul, have temperature sensors and UV lamps.
To enter the shelter—which each cost about 100m won (US$84,000)—commuters must stand in front of an automated thermal-imaging camera. The door will only open if their temperature is below 37.5C.
Once inside, ultraviolet light air sterilizers have been installed in the air-conditioning system to kill airborne viruses while the air is being cooled.
Hand sanitizer dispensers have also been installed, and users are advised to wear face masks and social distance by at least one meter from other commuters whilst inside.
The high-tech new shelters—which also include free wifi and phone-charging points—will protect travelers from monsoon rains and summer temperatures as well as Covid-19.
South Korea experienced a mass coronavirus outbreak in early March, but the spread then dramatically slowed. Sok Chul Hong says in his IZA World of Labor commentary piece that "the key to Korea's control over the pandemic is the active practice of personal protection and hygiene."
"[T]he Korean government and society immediately initiated a campaign to wear masks and wash hands to prevent the infection," he says, based on their experience fighting outbreaks of the H1N1 and MERS viruses in 2009 and 2015, respectively.
The government also initiated an extensive "trace, test and treat" program, with the public being fully informed of the routes anyone infected had traveled in the previous two weeks.
Read Sok Chul Hong's commentary in full: Korea: A paragon of dealing with coronavirus.
See here for more coronavirus-related content and national responses to the pandemic.