Air pollution shown to trigger increased risk of death for those with mental health disorders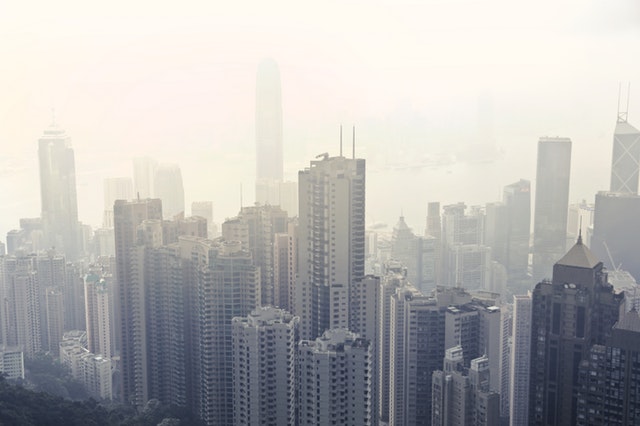 A "very disturbing" link between spikes in air pollution and increased mortality amongst people with mental and behavioral health disorders such as dementia, bipolar disorder, and depression has been found by a major new study in Hong Kong.

The findings reveal a 16% increased risk of death on so-called haze days (where air pollution levels are so high that they cut visibility) among the affected group. By comparison, the increased risk of death amongst the general population on such days is 2.9%.

The research—based on an analysis of seven years of death statistics, covering some 284,000 deaths—also reveals a further rise to 27% on a second consecutive day of haze for those affected by such disorders. On days when haze is accompanied by high ozone pollution, the risk further rises to 79%.

Discussing the findings and suggested responses to them, Lin Yang, at Hong Kong Polytechnic University and one of the research team, said: "First of all we need more support to those high-risk groups. Currently we have a lot of social workers to give support to people with mental disorders. But they probably need to pay attention to the fact that haze events could be a trigger for acute onset of symptoms."

"Of course, as a priority, what governments need to do is control air pollution. That is the best way to eradicate the problem—from the source," she said.

Although the study is the first to analyze the relation between haze days and mortality, the above findings are in line with other recent work linking short-term increases in air pollution with suicide rates, including a high-profile 2017 Belgian study, amongst others.

However, despite the increasingly well-documented link, scientists do not yet understand the mechanism by which air pollution causes these effects. There has therefore been an appeal for further research in this area.

The publication of the findings comes at a time when increasing attention is being paid to the dangers of air pollution on aspects of human health beyond relatively well-understood physiological health impacts. Writing for IZA World of Labor, Sefi Roth argues that "[r]ecent empirical evidence implies that air pollution imposes higher costs on society, because it adversely affects scholastic achievement and human capital formation, in addition to human health. Furthermore, improving air quality may also improve social mobility, as evidence suggests that air pollution affects educational outcomes unevenly across the income distribution."

Read more articles on environmental impacts on the labor market.