Elevator pitch
Using Google search activity data can help detect, in real time and at high frequency, a wide spectrum of breaking socio-economic trends around the world. This wealth of data is the result of an ongoing and ever more pervasive digitization of information. Search activity data stand in contrast to more traditional economic measurement approaches, which are still tailored to an earlier era of scarce computing power. Search activity data can be used for more timely, informed, and effective policy making for the benefit of society, particularly in times of crisis. Indeed, having such data shifts the relation between theory and the data to support it.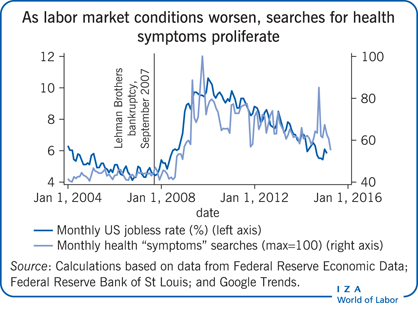 Key findings
Pros
Search activity data express the demand for a wide range of information and reveal information about the state of the searchers.
The data allow investigations in multiple combinations of space, time, and context on all facets of the human condition, enabling multidisciplinary research.
The data—seen as an involuntary, indirect panel survey data—can be more revealing than classical survey data.
The data are high in frequency and available almost in real time, allowing for the timely detection of breaking trends in times of crisis.
Cons
The data are proprietary and made available in aggregate form only.
The methodology comes without versioning and is not sufficiently described, obstructing acceptance.
The geographic distribution of search data has limited usefulness since IP addresses cannot always be properly located.
Keyword significance may change in time and across regions, reducing usefulness.
The Google page rank, as it changes in time, may affect supply and demand, as could various forms of censorship.