Macron reveals gender equal list of political outsiders for France's upcoming parliamentary elections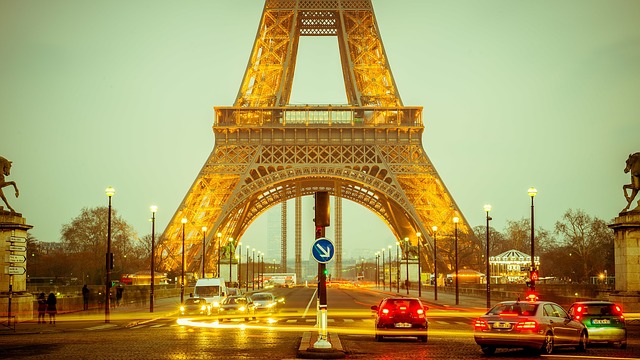 French president-elect Emmanuel Macron's République En Marche (Republic on the Move) has selected a diverse list of 428 candidates for France's parliamentary elections in June.
Notably, exactly half are women. In a speech in January, Macron stressed his party's plan to respect gender parity: "Women currently represent 53 percent of the electoral body, so it's unacceptable that they make up less than 30 percent of those elected to the National Assembly," said Macron. He's now making good on that pledge.
Richard Ferrand, the party's secretary general, notes how the list of chosen candidates also reflects the president-elect's wish for a re-composition of the political landscape: "the definitive return of citizens to the heart of our political life." Fifty-two percent of the candidates have never before held political office.
The group represents almost the entire political spectrum, according to Ferrand. Their average age is 46, significantly younger than the average age of the outgoing MPs, with the youngest candidate only 24 years old, whilst the oldest is 72. The unemployed, retired, and students also feature. Notable roles of those currently employed outside politics include mathematicians, judges, and ecologists.
Mario Macis has written for IZA World of Labor about gender differences in wages and leadership: "Policy interventions aimed at increasing women's human capital are essential; however, they cannot be expected to automatically close the gender gaps in labor force participation, wages, and political and corporate leadership that exist in countries at different levels of income per capita. In some contexts, affirmative action and gender quotas have had positive effects and also created role models. Eliminating legal discrimination against women, and promoting policies to counteract discrimination and cultural and social norms that, in many countries, have traditionally assigned women subordinate roles should be critical policy goals."
République En Marche needs to win a majority of seats in the 577-seat National Assembly for Macron to govern effectively and Macron still needs to select almost 150 more candidates. The party says its door is open to politicians from other parties who may be tempted to join.
Legislative elections take place in two rounds, on June 8 and 11. Macron will be sworn in as president on Sunday May 14.